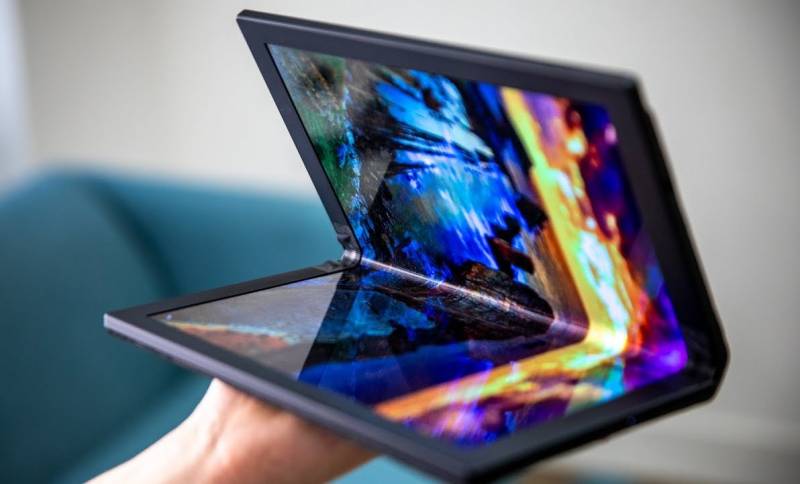 Technology
"Flexible screen" is gaining more and more popularity among manufacturers of wearable electronics and computer technology. We have already seen bracelets, smartphones and tablets with a folding / curling display. It was the turn of laptops.
So, the day before, as part of its conference, the Chinese brand Lenovo once again demonstrated a prototype of a future laptop called ThinkPad X1. The device will become the first of its kind device equipped with a folding screen.
The laptop retained the familiar "book" form factor, but the entire 13,3-inch screen occupies the entire inner surface of the upper and lower wings.
In working condition, half of the display functions as a touch keyboard and touchpad, and the rest is used for the active application. However, fans of the "old school" input method can always connect a standard keyboard and mouse to the device. But in the expanded form, without peripherals, the device is more like a giant tablet running Windows 10.
As for the technical specifications, the manufacturer is in no hurry to disclose them, as well as the exact release date. However, Lenovo "hinted" that the start of sales should not be expected before the second quarter of 2020.