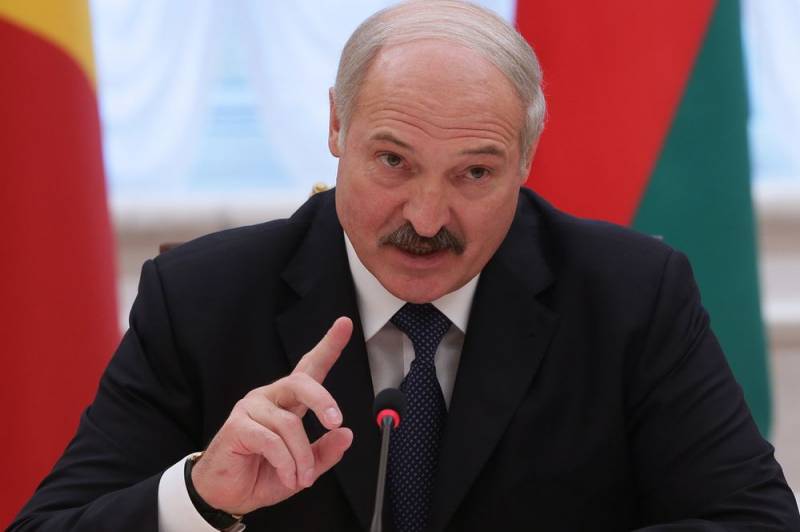 Recently, President of Belarus Alexander Lukashenko
call
condition for refusing integration with Russia. In addition, the Belarusian leader believes that Russian citizens would be sympathetic if Moscow donated weapons (or rented) to Minsk for free, which also ensures their safety.
If you are our military, who will protect Russia, put weapons for free, for rent, and so on, I think people in Russia will understand this
- Lukashenko told reporters on November 17, 2019 in Minsk, when the issue touched on the situation with the supply of SU-30SM fighters.
Lukashenko emphasized that he "doesn't want anything for free," but wants "it was an affordable price." After that, he, once again, declared that Belarus was no one's "parasite" and was not going to be it.
The Belarusian leader spoke about the costs of maintaining two military facilities of Russia in the country. However, he did not voice specific expenditures for the general air defense system.
From the Black Sea to the Baltic, we see everything. And Russia has nothing in this direction. To recreate this, for example, if they want, near Smolensk, imagine how much money is needed to see and hear every day, not even in Belarus, but in NATO countries. Imagine what the costs are.
- noted Lukashenko.
Moreover, Lukashenko drew attention to media reports about the decision of Belarus to revise the union agreement on the protection of the state border, allegedly "Lukashenko wants more money for the border."
No more. While let half give back what we spend
- Lukashenko commented on the message, adding that the purpose of the changes is to strengthen border security.
We did not ask for money from them. But when they started counting money and billing us for natural gas, other raw materials, they carried out a tax maneuver and they say that we are parasites
- added Lukashenko.
Lukashenko noted that 5-7 years ago, "no one owed anything to anyone." After which he switched to the situation with regional security.
And now the situation has worsened. I recently told the Russian authorities in a narrow circle and said: okay, we'll wait, maybe we will come in handy someday
- explained Lukashenko.
It's not about the numbers. I am not an accountant and I am not going to consider it, but if necessary, we will calculate it. This is not cheap ... Well, let's take it, pay each other if they want. I think this is not our way: we are relatives, friends, we have nothing to share
- summed up Lukashenko.
At the same time, he promised that Minsk would not become the initiator of the billing of Russia.