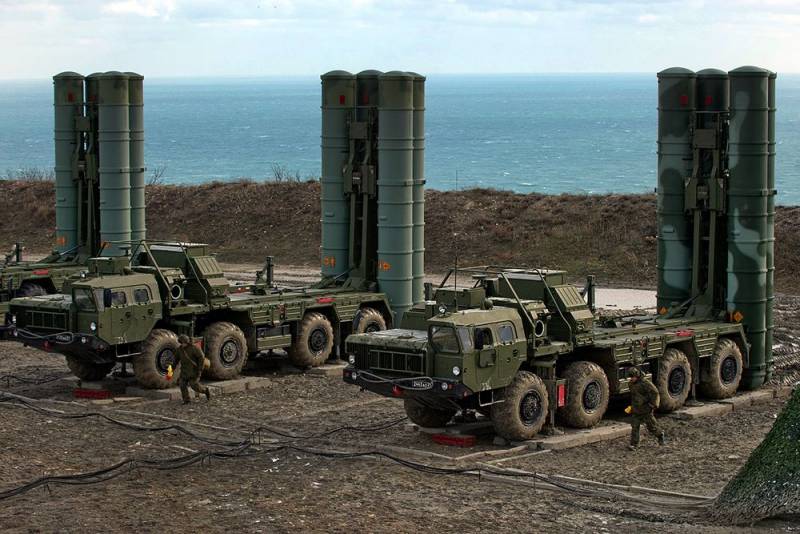 Lately, relations between Saudi Arabia and Russia have improved markedly. For example, recently the Russian Direct Investment Fund (RDIF)
сообщил
that agreed to cooperate with the Saudi company for technological development and investment (TAQNIA). Then, during the visit of Russian President Vladimir Putin to Saudi Arabia, Riyadh and Moscow decided that the Start-1 rocket (based on ICBM 15ZH58 PGRK Topol) would be built with Saudi money.
And now, it became known that Moscow and Riyadh are already discussing the conditions for the entry into force of the previously signed contract for the supply of Russian long-range S-400 Triumph anti-aircraft missile systems (SAM) to Saudi Arabia. Told about it
RIA News
The official representative of the Federal Service for Military-Technical Cooperation (FSVTS) Maria Vorobyova. She clarified that we are talking about a contract signed in 2017. Then she added that a number of countries in the Middle East are showing interest in the S-400.
The appeal of all foreign customers who are interested in this world's best air defense system, which is an order of magnitude higher than the systems and systems offered by competitors, will be considered in the established manner
- said Vorobyova.
We remind you that recently India
made
an advance of $ 900 million for the first regimental set of S-400. According to the agreement concluded in 2018, India will receive five full regiment sets of S-400 for $ 5,4 billion.