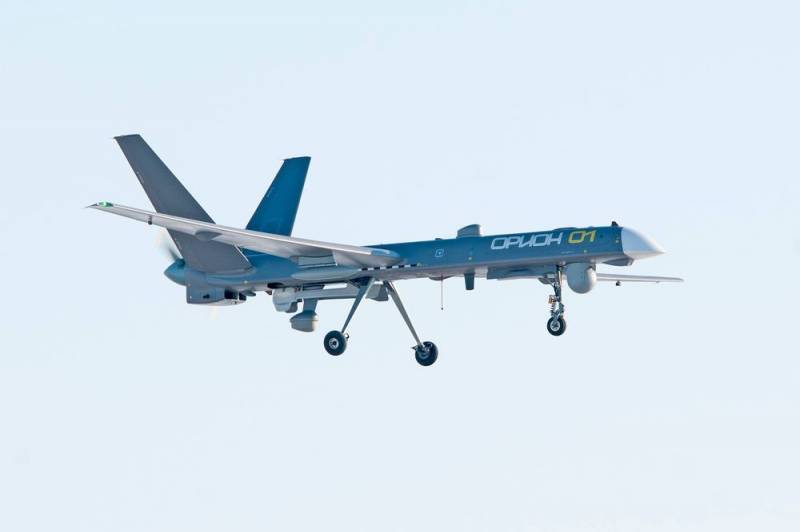 On November 16, 2019, a heavy Russian UAV Orion crashed near Ryazan, the developer and manufacturer of which is the Russian high-tech company Kronstadt (St. Petersburg). A drone weighing one ton fell during testing in the village of Listvyanka, 60-70 meters from residential buildings. Fortunately, no one was hurt.
The authorities of the Ryazan region said that it was expected to land a drone on the Protasovo runway. However, the drone did not fly. At the same time, the region's emergency services were ready, so they arrived at the emergency site very quickly. The drone has already been evacuated by the Ministry of Emergencies and the Ministry of Defense.
In TFR, a preliminary cause of an emergency is called a failure
equipment
. The company "Kronstadt" declares that they will contribute in every way to the investigation.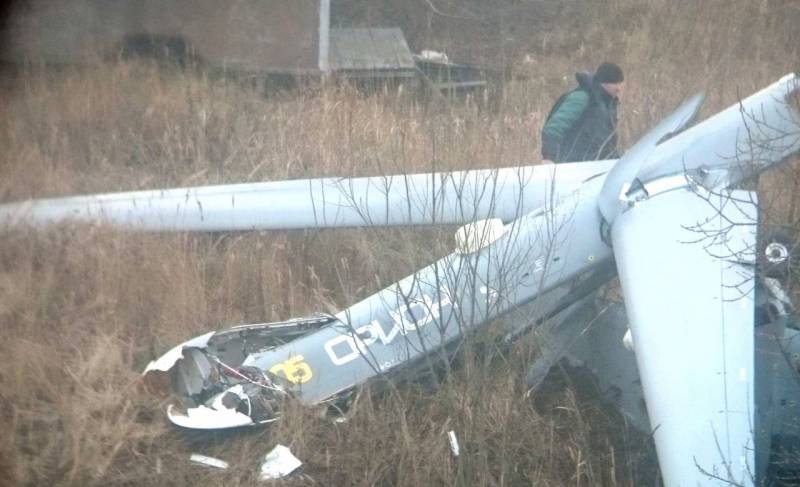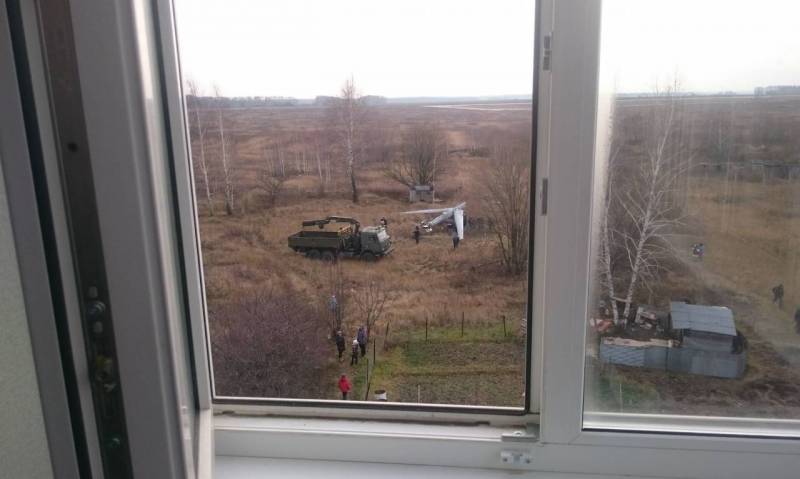 It should be noted that the Orion is the first UAV fully developed and built in Russia from domestic components. It belongs to the category of MALE (medium-altitude longendurance - medium-high, long flight duration). Flight duration - 24 hours. Maximum take-off mass - 1 t. Payload mass - 200 kg. Ceiling - up to 7,5 thousand m.
This is a very promising and useful device designed for aerial reconnaissance, determining the coordinates of ground and surface objects, as well as for topographic surveying of the terrain and for delivering missile and bomb strikes. So on the farm, such a multifunctional product is always useful. "Orion" managed to visit even in Syria.