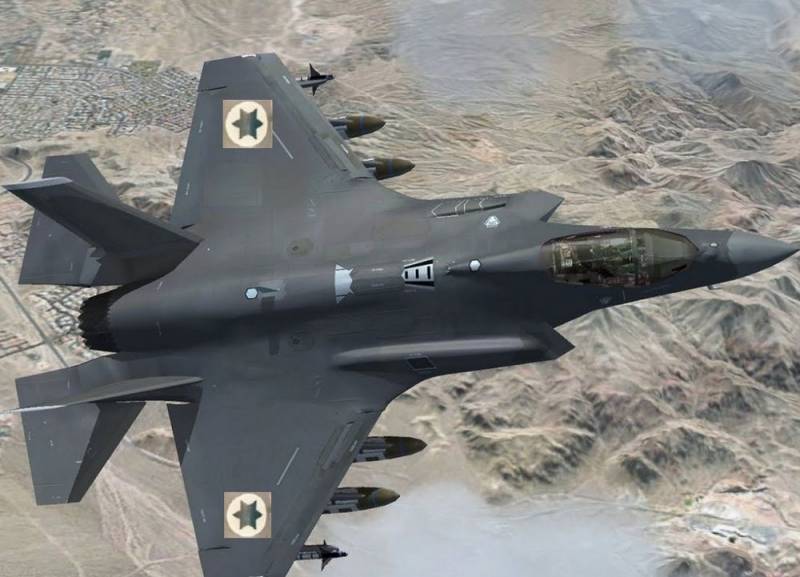 We recently reported how the Israel Defense Forces
"Lost"
on the territory of Syria, a missile defense against the "Poshche David" and she ended up in Russia, and also that Ankara and Washington
deal
to study the effect of C-400 on the F-35. And now, it became known that the Israeli Air Force worked out not only the "departure" of the F-35 from the S-400.
On November 14, 2019, the American online magazine Breaking Defense informed that the Israeli Air Force, as well as its allies from the United States and several European countries, had worked out the counteraction of the Russian Triumph S-400 long and medium-range anti-aircraft missile systems. Allegedly, maneuvers (exercises) were held on November 3, 2019 during the Blue Flag military games held at the Uvda airfield.
It was emphasized that the airfield is located not far from the active combat zone in the Gaza Strip (there military aircraft bombing residential areas with impunity). They wanted to point to a practically combat situation around the exercises.
The maneuvers were attended by F-35I and F-16I fighters of the Israeli Air Force and more than 30 bombers of the armed forces of the United States, Germany, Italy and Greece. In the process, Israeli fighters completed an air battle, as well as S-400 airstrikes. Moreover, the S-400 imitated the American missile defense system MIM-104 "Patriot" ("Patriot").
So we won't be surprised if reports soon appear in the Western media that "the F-35 is tearing the S-400 apart." For example, in August 2019, there were already unconfirmed reports that Israel had found a way to "deceive" Russian air defense.