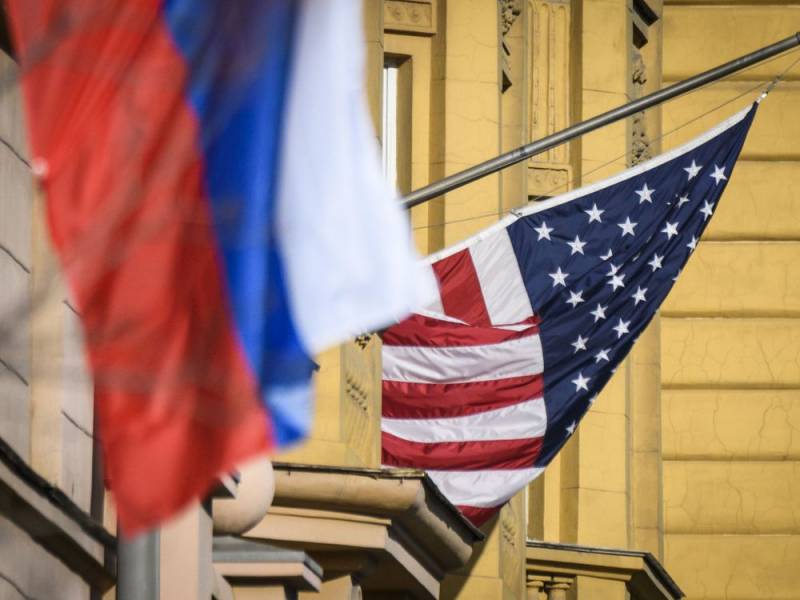 The struggle with the Russian language and culture has become a trend in the West, which can be regarded as a civilizational confrontation. For example, recently, State Duma deputy from "United Russia" Ingu Yumashev, who flew to the United States to participate in the Fort Ross Dialogue forum, at the New York airport for more than an hour
interrogated
FBI officer. And so, in the United States, another unfriendly gesture was made to Russia.
The American daily New York Times published an article accusing the Carmel Institute of Russian History and Culture at the American University (Washington University - a private liberal arts university) in Washington. The article expressed outrage that in the United States, Russian culture and history are presented in a "too" positive way. Moreover, the material contained the statements of a number of persons who claim that the Karmelovsky Institute is in close relations with the Russian Embassy in the United States.
The Russian embassy in the United States has already responded to such an outrageous publication. The head of the diplomatic mission, Anatoly Antonov, said that "the amount of Russophobia in the American media in recent years has been unprecedented."
Antonov stressed that they are trying to present Russian culture as a "powerful tool" with which Moscow supposedly "manipulates American public opinion". After that, the ambassador pointed to the complete lack of evidence of such accusations and urged the Americans to "stop looking
political
benefit and take into account the long-term interests of the two countries. "
Antonov is sure that a "deeper cultural understanding" will benefit both Russia and the United States. Moreover, the words of the ambassador were published in the New York Times.
It must be recalled that in the West, in particular in the USA, another anti-Russian campaign, called the "fight against Russian propaganda," is now underway. True, hysteria has not yet reached the level that was during the Cold War, but very close to it. For example, RT and Sputnik are hindering the work of the United States, and they also announced the "Russian propaganda" mini-series "Trotsky," acquired by Netflix.