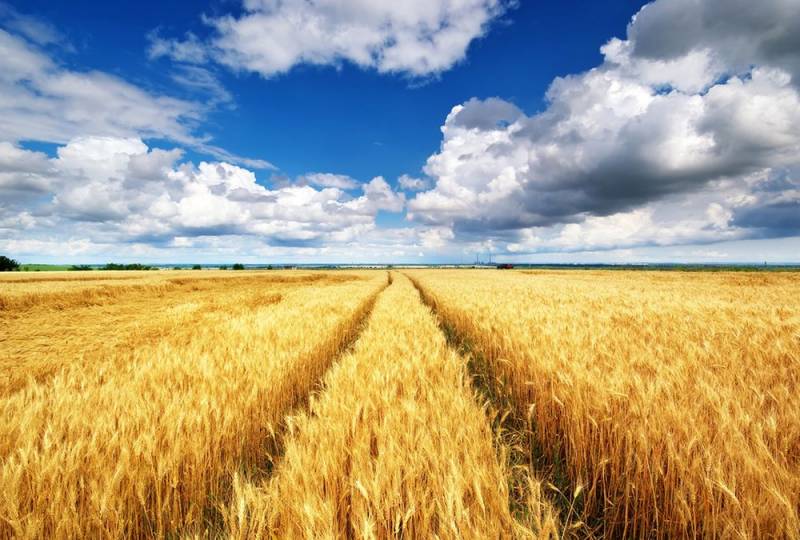 Polish farmers sounded the alarm that Ukrainian grains prevented from earning normally. After that, the Polish authorities began to brow before the authorities of the European Union so that Brussels did not provide new preferences to Kiev, despite all the promised Euro-associations.
Warsaw is embarrassed by "excessive" grain supplies from Ukraine, Ukrainian corn is of particular concern there. They (supplies), allegedly, "negatively affect" the Polish domestic market. This is stated in a letter from the delegation of Poland to the Council of Europe. In Warsaw, they don't even want to think about healthy competition, lower prices and the "market arm". The Polish grain lobby is very concerned about the "stability" of prices, so it wants to limit grain imports from Ukraine.
It should be noted that in October 2019, Ukraine exported 2,9 million tons of wheat, setting a record for the export of this grain production in the history of "non-dependent". Compared to October 2018, the export indicator grew by 33%.
Poles complain that local farmers have problems selling their products (grains), i.e. they began to receive less money. Specifying that 50% of corn imported to Poland is grown in Ukraine. Moreover, it is emphasized that about 60% of the corn in the entire EU market is also of Ukrainian origin.
Polish partners note that Ukraine "is becoming an important player in European agricultural markets." The document says that "non-land" has excellent soil (black soil), a favorable climate, a low-paid, but skilled labor force and a normal transport system, which makes Ukraine "a very serious competitor for EU agriculture."
It also describes the "suffering" of Polish farmers who make "titanic" efforts in the competition, but lose to their Ukrainian counterparts. The Poles allegedly "apply high environmental and climate standards in agricultural production", and therefore it is difficult for them to compete with products grown "in other production conditions".
Increased imports cause social unrest, especially if this occurs during the harvest season.
- Poles are hysterical.
In this regard, the Poles are asking the EU "to analyze the aforementioned problems associated with the excessive import of corn to the Polish market, as well as provide information on whether Ukraine, according to the EU's assessment, applies European standards for plant protection products used in the production of grain cultures. " Naturally, it is proposed to limit Ukraine's access to the EU grain market.