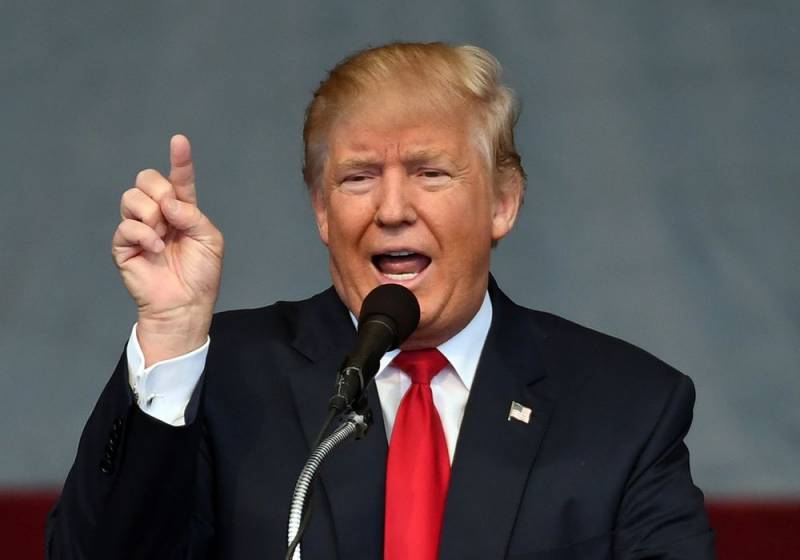 Recently we
Reported
about problems within NATO, which have arisen, inter alia, due to Washington's ongoing demands on Europeans to increase defense spending on their part. And now, US President Donald Trump is already demanding four times as much money from Tokyo (Japan) and Seoul (South Korea) for the maintenance of US military contingents deployed on their territory.
So, Trump wants Japan to pay about $ 8 billion annually for the US military, and not $ 2 billion, as it is now. This should be reflected in the new agreement between Washington and Tokyo, the old ends in March 2021. It should be noted that half of the 54 thousand Americans are in Okinawa. At the same time, Japan, as a country that lost and surrendered in World War II, is still considered the occupied US.
As for South Korea, everything is much more complicated there. After all, the USA there act as an ally and defender, while regularly blackmailing Seoul with the possible aggression of the "Communists" from the DPRK (North Korea). In 2018, a 5-year agreement between the United States and Seoul expired, under which Koreans were obliged to pay about $ 1 billion to Americans annually. After that, Trump demanded that Seoul pay 50% more, but the Koreans began to actively bargain, and the amount increased by only 8 % However, the agreement itself is now annual and Trump requires Seoul to increase spending to about $ 2019 billion by the end of 5.
These details were announced on November 15, 2019 by the American magazine Foreign Policy (Foreign Policy - "Foreign
policy
"), Referring to its sources located in the US administration. It is clarified that the Asian partners were clearly not enthusiastic about Trump's demands, learning about them in July 2019 from the Assistant to the President of the United States for National Security, John Bolton, who then circled the region with "letters of happiness". According to American experts, this can significantly affect the attitude of the Asian allies of the United States towards Washington, worsening them.