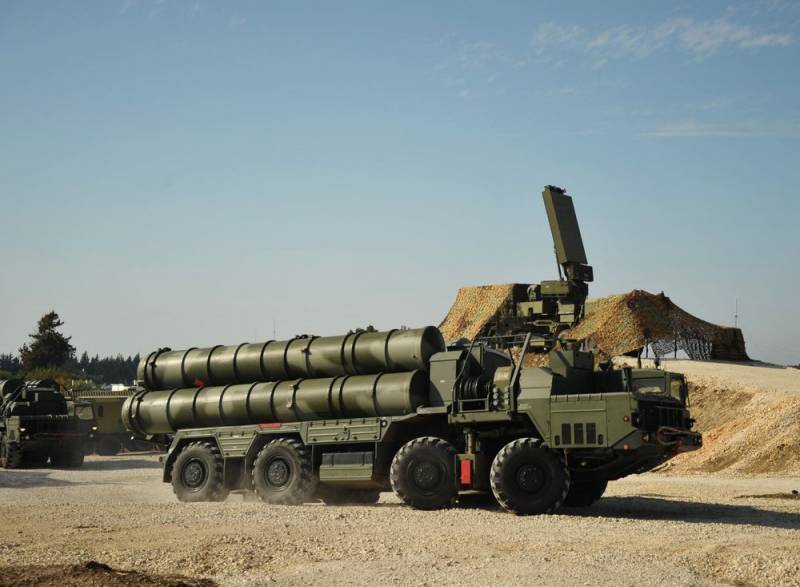 Recently
сообщалось
as US President Donald Trump offered Turkish leader Recep Tayyip Erdogan $ 100 billion for abandoning Russian anti-aircraft missile systems (SAM) long and medium-range S-400 Triumph. And so, on November 15, 2019, a spokesman for the Turkish president, Ibrahim Kalyn, on the TRT television channel announced that Ankara and Washington are starting to jointly assess the potential impact of Russian S-400s on fifth-generation American fighter aircraft F-35.
Today we began work on creating a mechanism for (impact assessment - ed.) S-400 and F-35. The process will go along with the USA
- said Kalyn.
Kalyn emphasized that Ankara will commission the S-400 in any case and "will not take any steps back." At the same time, the S-400 will not be integrated into the NATO air defense system.
They used to say that they (USA - ed.) Will impose sanctions if we do not refuse the deal on S-400. Then they said that they would impose sanctions on the day when the S-400 arrived in Turkey, but we also passed this stage. Now they say that sanctions will be introduced if we introduce them into the active phase
- added Kalyn.
In turn, the head of the Senate Committee on Foreign Relations (Upper House of Parliament) of the US Congress, James (Jim) Elroy Risch (James Elroy Risch, born 03.05.1946/31/400, Senator from Idaho and the XNUMXst governor of this region) said that if Ankara doesn't abandon the S-XNUMX, then the sanctions bill will "advance."
Rish assured that the senators at the meeting of trump with Erdogan "unequivocally returned" the Turkish leader "to reality" both in the issue of "destructive sanctions" and in connection with fears "regarding the attack on the Kurds". The senator is sure that Erdogan left the negotiations "with a clear understanding" of the position of the American side, which considers "maintaining the S-400 as an unfortunate idea". Rish is sure that Ankara will not receive the F-35 until it abandons the S-400 and, as the chairman of the Senate committee, he will make every effort so that "the chances of sending the F-35 from the US to Turkey are zero." So the choice is now for Erdogan.