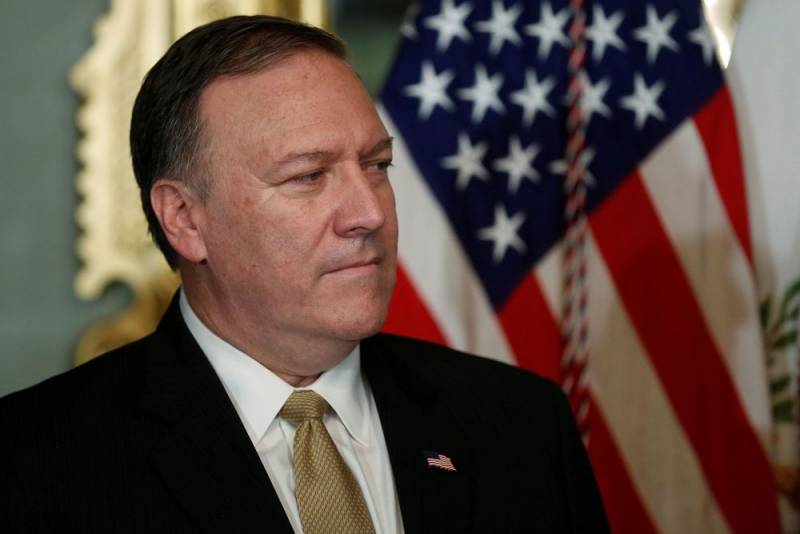 The former CIA director, and now the head of the US Department of State (State Department), Michael Richard ("Mike") Pompeo (Michael Richard "Mike" Pompeo, born December 30.12.1963, 2019), made a clumsy attempt in April XNUMX
explain
why the United States recognized the Golan Heights (Golan) Israeli, but did not recognize the Russian Crimea. And so, Pompeo made another attempt, however, it turned out to be as "successful" as the previous one.
It should be noted that
policy
double standards, after the end of the Cold War, has not gone anywhere in the West. They continue to actively use this approach. Therefore, it is obvious why the Israeli occupation of the Golan in June 1967, during the Six Day War, is acceptable for Washington, and the referendum of the inhabitants of the Crimea (96% were in favor of joining Russia), in March 2014, no.
So, according to the head of the State Department, "the situation is obviously different." He stressed that the United States "clearly said" about this back then (March 25, 2019), when the Golan was officially recognized as Israeli. Washington allegedly "simply recognized the reality on earth and the history that existed in that particular place."
Pompeo knows that there are many "controversial places" in the world. He specified that "there is a set of international norms and concepts, but there are factual circumstances that contradict them." And, according to Pompeo, "where these norms are built," they should be recognized.
According to Pompeo, it is precisely this logic that guides Washington. However, he was unable to explain exactly what circumstances are in mind in the case of the Crimea and in the case of the Golan.