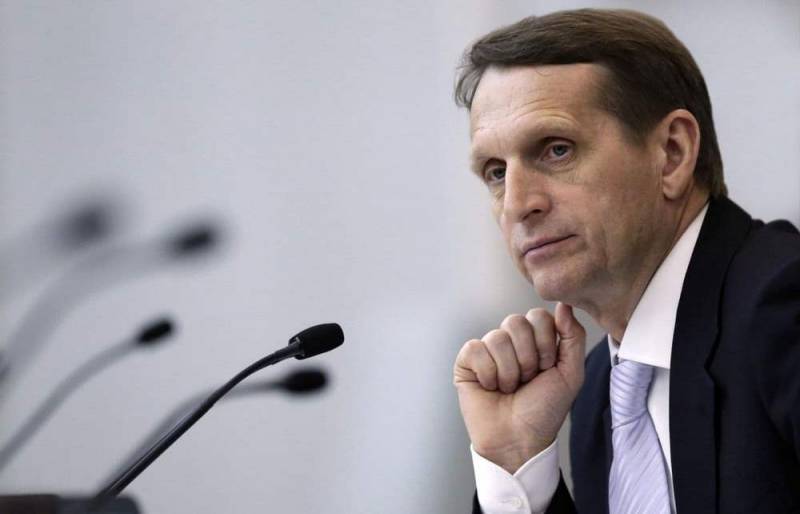 Sergei Naryshkin, head of the Russian Foreign Intelligence Service, made a gloomy forecast regarding the fate of the key strategic arms limitation agreement — START-3.
During a roundtable on the history of Russian rocket science at the Baltic State Technical University in St. Petersburg, he said that from November 8 to 13 in Geneva, diplomats from Russia and the United States discussed the fate of the treaty, which expires in 2021.
According to the intelligence officer, the final phrase of this meeting: "The parties continued to discuss practical issues related to the implementation of the treaty," indicates that it was not possible to reach an agreement with the Americans, and the strategic offensive arms (START) treaty will have the same sad fate that previously comprehended DRMSD.
He stressed that Russia is ready for decisive steps to save the architecture of arms control, but it cannot force the United States and its satellites to do so.
At the end of his speech, Sergei Naryshkin expressed his conviction that in the current alarming situation, Russian citizens are simply obliged to intensify their defense efforts.
Recall that the "START Treaty" means several treaties signed between the United States and Russia, the last of which was signed in April 2010 by Russian President Dmitry Medvedev and US President Barack Obama.