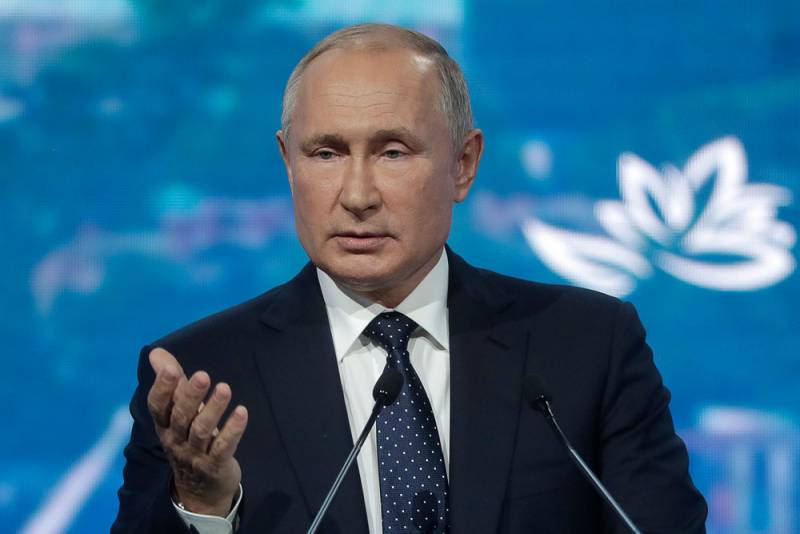 During a conversation with journalists following the BRICS summit, Russian President Vladimir Putin said that Moscow welcomes the separation of forces that took place in Zolotoy and Petrovsky in southeastern Ukraine.
At the same time, the head of state noted that he was perplexed when he learned about the statements of individual Ukrainian officials about their readiness to abandon the Minsk agreements.
According to him, in the event of such a step on the part of Ukraine, it becomes unclear what then to discuss in the Norman format.
The President also drew attention to statements made from Kiev that instead of the assigned units of the Armed Forces of Ukraine with heavy weapons, units of the National Guard of Ukraine and other armed groups could enter the zone.
Vladimir Putin emphasized:
Then all the same will be done by the militias of the DNI and LC.
Recall that now in Ukraine there is a rather strange situation that creates the impression that Vladimir Zelensky was not able to lead not only the state, but also his team, which occupied the highest official positions in the country.
Moreover, his party, which has a majority in parliament, is doing everything to discredit both the president himself and himself.
In such a situation, it is hardly worth hoping for the consistency of the Ukrainian authorities in the implementation of the Minsk agreements and you need to be prepared for any development of events.