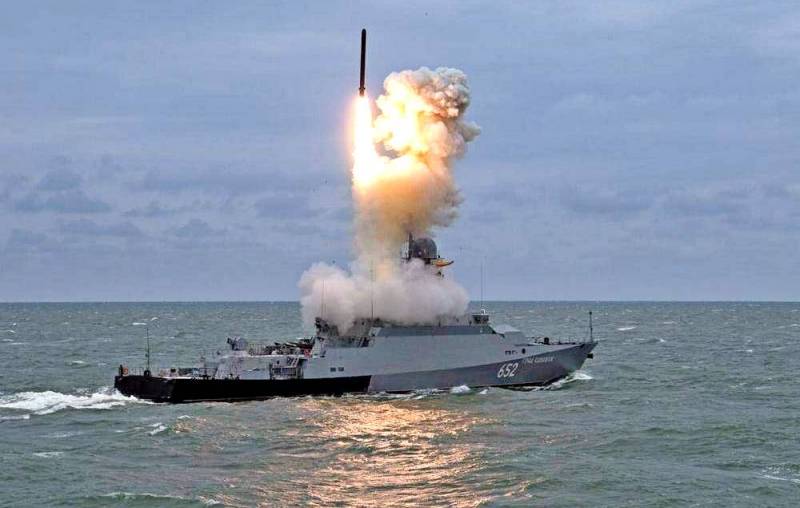 The strengthening of Russia's defensive capabilities in the Crimea and the Black Sea was the reason for tantrum among the commander of the Ukrainian Navy, Admiral Igor Voronchenko.
Speaking at the International Maritime Security Conference in Odessa, the former Voronchenko tanker, who miraculously became an admiral after fleeing from the Crimea in 2014, complained about the introduction of Caliber cruise missile carrier ships to the Russian Black Sea Fleet.
According to the Ukrainian commander, currently on the Black Sea the total volley of Russian "Caliber" is 72 units, but by the end of 2020 it will grow to 168 missiles.
Voronchenko also noted that a deeply echeloned anti-ship defense system was created in Crimea, the air defense system was strengthened by new S-400 anti-aircraft missile systems, and the aircraft fleet was also increased by supplying new fighters and bombers.
To counteract Russia in the Black Sea, according to the Ukrainian admiral, it is necessary to restore the naval capabilities of the Ukrainian fleet, increase the ship-boat composition and maintain "quality cooperation" with NATO countries.
If we recall the past five years, during which Voronchenko commanded what is called the "Ukrainian fleet," it can be stated that of the three items listed by the admiral, at least one worked — cooperation with NATO.
Given the current situation in Ukraine, there are no prerequisites for the fact that in the near future the Ukrainian fleet is waiting for some changes in the direction of its strengthening.