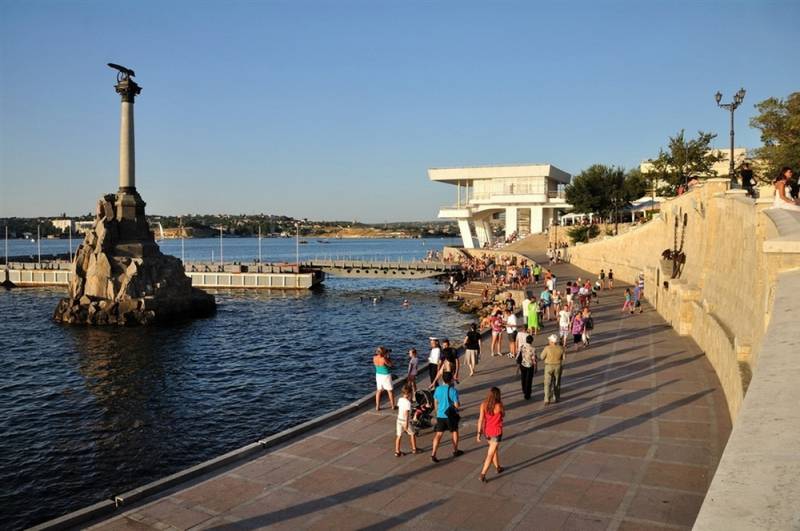 The head of the Crimean parliament, Vladimir Konstantinov, at a meeting with a delegation of foreign media spoke about how the composition of the population of Crimea has quantitatively changed over the five years that have passed since the referendum on reunification with Russia.
According to him, over this period, 170 thousand people have chosen the peninsula as their new place of residence, of which more than 50 thousand arrived from Ukraine. At the same time, about 7 thousand people left Crimea for Ukraine.
At the same time, the head of parliament did not specify which citizens of Ukraine are the citizens of Ukraine who moved to the peninsula.
But it is no secret for a long time that it is no less difficult to obtain Russian citizenship in Crimea for Ukrainians who came here than in Moscow and the Moscow Region.
Sergey Tsekov, a member of the Federation Council elected from Crimea, believes that several factors influence the decision of Ukrainian citizens to move to Crimea.
On the one hand, these are difficult living conditions in Ukraine, and on the other, high
economic
growth on the peninsula and normal attitude towards them.
In addition, in Crimea, Ukrainians are an officially recognized national group, and Ukrainian is one of the official languages ​​of the Republic of Crimea, along with Russian and Crimean Tatar.
Recall that on November 12-14, a delegation of journalists from the countries of the European Union, Asia and Africa arrived on the territory of the peninsula.