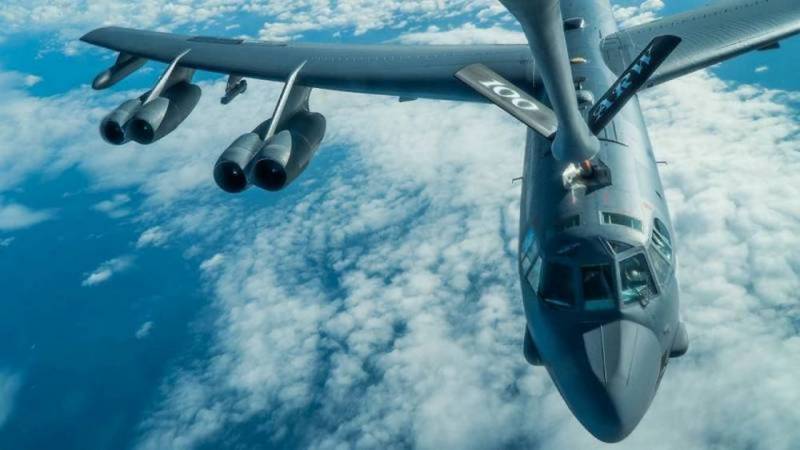 The United States continues to increase tension along the borders of Russia, arranging provocations near the locations of strategic forces, including submarines.
Only recently we
wrote
that the American strategic bombers carried out an imitation of the bombing of the Crimea, as it became known that several B-52 US Air Force did the same trick for the key bases of the Northern Fleet of the Russian Navy.
According to The National Interest, the three B-52 strategic bombers that took off from the Fairford airbase in the UK traveled as close to the Russian submarine base in the Barents Sea as possible.
An expert of the publication, Michael Peck, referring to data from the Norwegian media, said that a group of bombers split up north of Finnmark: one remained in the western part of the Barents Sea, the second went along the coast of the Kola Peninsula, and the third flew towards Cape Kanin Nos at the entrance to the White Sea .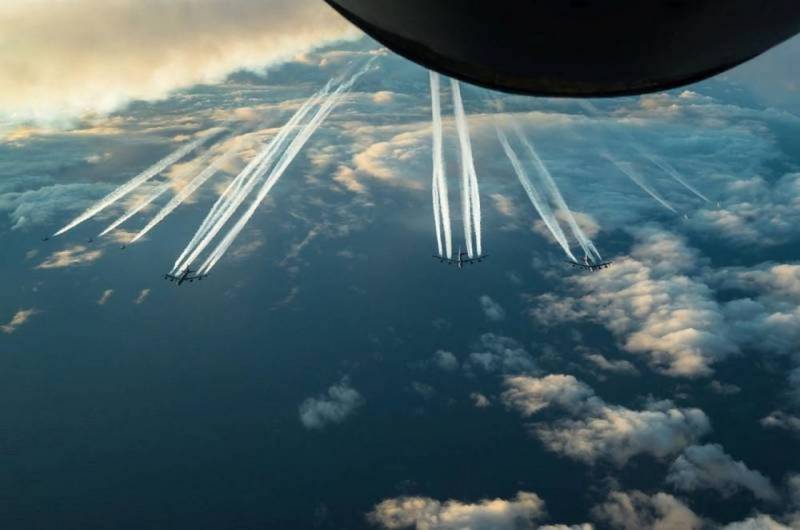 This suggests that American aircraft carried out an imitation of an attack on Russian submarine bases in the Murmansk region - Gadzhievo, Vidyaevo and Polyarny.
According to Peck, such maneuvers of the US Air Force are a "game with potentially fatal consequences," because there are incidents when several US spy planes were shot down during the Soviet era.