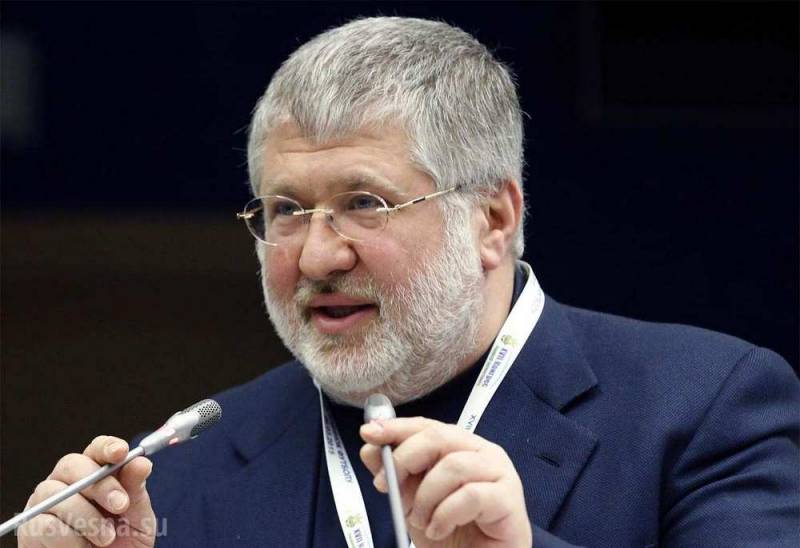 The odious oligarch Igor Kolomoisky, who is not without reason considered to be the person managing the actions of the President of Ukraine Vladimir Zelensky, gave a fairly frank interview to the authoritative American publication The New York Times.
During the conversation, the businessman expressed extreme dissatisfaction with the pressure exerted on him by the United States and noted that all the talks of the West about the possible entry of Ukraine into the EU and NATO lead to nothing and are useless.
According to him, Americans and Europeans need a war with Russia "until the last Ukrainian."
Kolomoisky noted that, despite his personal dislike of Russia, he believes that the restoration of relations with it is the key to the economic survival of Ukraine.
At the same time, he emphasized that Russia is interested in creating an alliance with Ukraine and would like to see it in the "new Warsaw Pact", for which it is even ready to allocate $ 100 billion.
However, in this case, according to the oligarch, "Russian tanks will be located near Krakow and Warsaw, and your NATO will get your pants dirty and buy diapers."
Given the influence that the Dnepropetrovsk oligarch has not only on the president and government of Ukraine, but also on the Verkhovna Rada, Kolomoisky's statements should be treated very carefully so as not to be surprised later by the somersaults that Ukraine is making.