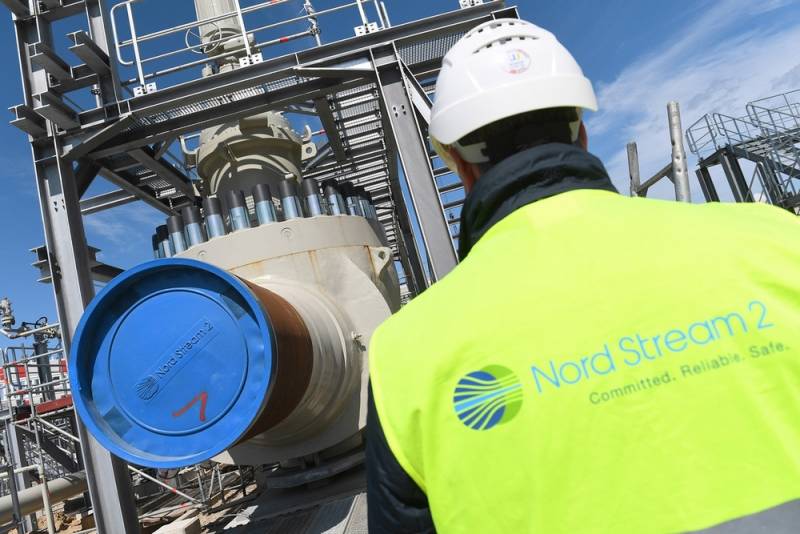 As expected, Germany's national interests, and the desire to preserve their own investments, turned out to be a stronger motive than the declared "unity and solidarity" of the EU countries.
German parliamentarians in a repeat vote approved a bill that would remove the Nord Stream-2 gas pipeline section from the scope of the EU Gas Directive.
According to the adopted bill, the Germans have secured Nord Stream-20 for at least 2 years from the actions of the rules of the Gas Directive.
It is for such a period that it does not apply to the "part of" pipelines located in Germany if:
- The first connection point of such a pipe to the EU network is in Germany;
- the pipeline was built before May 23, 2019;
- there are objective grounds for such an exception (depreciation of investments made, considerations of security of supply);
- the exception will not have a negative effect on the competition and the security of the EU energy supply.
Is it necessary to say that on the basis of this bill, the Nord Stream-1, which was completed before the indicated date, is also removed from the EU Gas Directive?
Thus, Germany clearly demonstrated to its partners and allies that friendship is friendship, and tobacco is known to be apart.
Ukrainian Prime Minister Aleksey Goncharuk, whose mental abilities are doubted even in the ruling party "Servant of the People", on his Facebook page hurried to congratulate the German parliament on the adoption of the bill, but then realizing how stupid it was, he deleted the record.