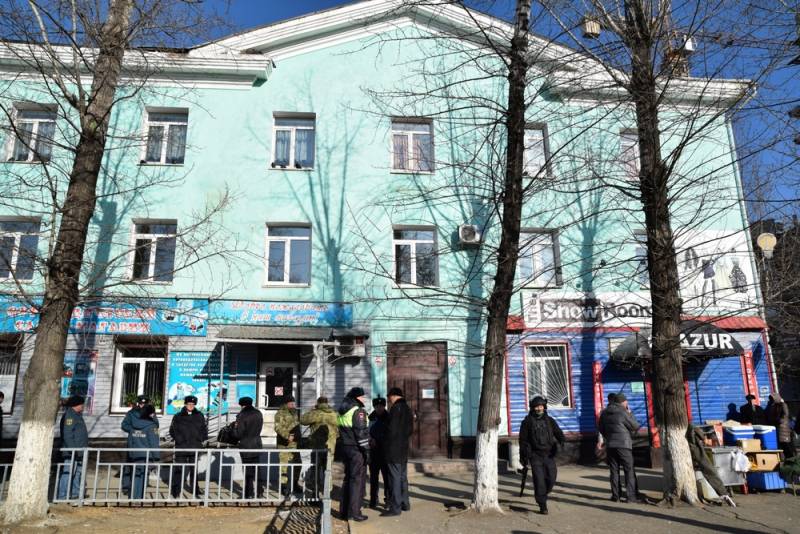 In one of the colleges of Blagoveshchensk this morning there was a shooting, as a result of which one person was killed and three others were injured of varying severity.
As follows from the press service of the Ministry of Internal Affairs of Russia in the Amur Region, in the morning, at about 06.00 Moscow time, a traffic police unit on duty in the area of ​​Shevchenko and Krasnoarmeyskaya streets received a message about firing at the Amur College of Construction and Housing and Public Utilities, which is located nearby.
Arriving at the indicated place, law enforcement officers found a young man with a hunting rifle, who began to shoot in their direction.
In response, the police forced the shooter to hide in one of the auditoriums, where he subsequently committed suicide.
As follows from local media reports, the shooter was a 19-year-old college student Anton Zasorin, who came to classes with a hunting rifle IZH-18.
As for the circumstances of the shooting, the information is currently quite contradictory: according to some sources, Zasorin smoked in the corridor of the educational institution and started shooting after the remark; according to others, he was removed from the audience for being late and after that he returned and opened fire.
College guns of 17, 19 and 20 years old received numerous gunshot wounds. One of the young people is in critical condition.
A number of publications citing the Ministry of Internal Affairs indicate that the tragedy could have occurred as a result of a conflict between peers.
At the scene of the tragedy, there are currently all operational services, as well as representatives of the Blagoveshchensk administration. A special commission has been set up that will provide security in educational institutions of the city.