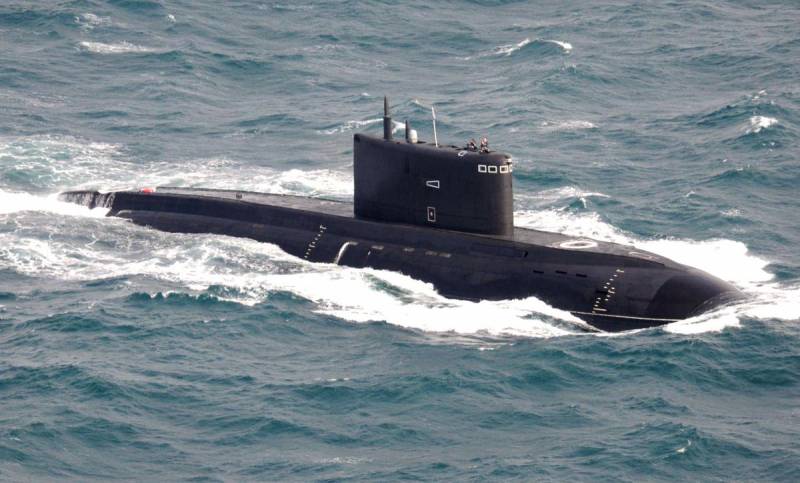 Israeli media continue to be likened to their counterparts from the Scandinavian region who keep "a record of the discovered Russian submarines." For example, in July 2019, the DEBKAfile website published a fake related to the emergency at AC-12 Losharik. Then 14 Russians were killed, but someone in Tel Aviv decided to hype on this. This time, Israel told the story of three months ago, which said how the Russian submarine "roughly and deeply entered the territorial waters of the country."
Maybe the Israelis
were mistaken
, and it was the nuclear submarines of their partners, USS Florida ("Florida") the US Navy (like "Ohio"), or maybe they didn't like that the Russians didn't return them
missile defense
from David's Sling, so they decided to talk about the "Russian submarine that crept up to Tel Aviv." On November 12, 2019, the Ynet publication reported, citing local military personnel, that a Russian submarine in submerged position was discovered by an Israeli missile corvette about three months ago. Allegedly, it was only 15 km. from Tel Aviv.
It is alleged that "this was not a mistake, but is targeted intelligence." At the same time, the Israelis did not specify what type of submarine it was, stressing that immediately after its discovery, it "left the territorial waters of Israel in a westerly direction".
But the Israelis are sure that the Russians were collecting information about the forces and means operating in the territorial waters of Israel, as well as information about gas fields. The material specifies, apparently, for solidity, that the rocket corvettes of the Israeli Navy (IDF), such as the Saar 5, are equipped with equipment that "allows the detection of submarines." At the same time, the Russian Ministry of Defense did not comment on the publication, which reported on the intelligence activities of the Russian Navy off the coast of Israel.