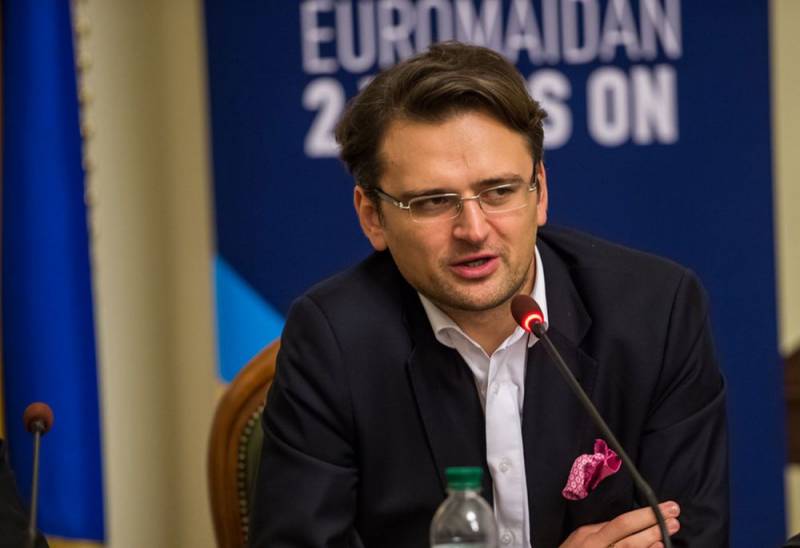 The desire to beg for something or sue has become the main foreign policy trend of Ukraine. Making money by ourselves, and even honest work, is not for Kiev. For example, on November 12, 2019, the Deputy Prime Minister of the Government of Ukraine for European and Euro-Atlantic Integration Dmitry Kuleba (born 1981) said that in five years there would be an "avalanche" (betrayal) and EU sanctions from Russia would be removed. But Kiev is ready for such a scenario, but Brussels will have to fork out.
But the task of diplomacy, the task of high
policy
firstly, to prevent this without achieving the results we need in Minsk. And secondly, if it does happen, get the maximum level of compensation for such a decision in any form that is negotiable
- emphasized Kuleba.
Kuleba complained that Russia had already returned to PACE and there was talk of returning to G7. But the worst thing, according to the "Ukrainian patriot", is that someone is talking with the top leadership of Russia.
Kuleba, in the period 2003-2013, was at diplomatic work, followed, so to speak, in the footsteps of his father, who was pushing him up the career ladder. In 2013, he lost his job, after which he headed the Fund for Cultural Diplomacy UART. After Maidan he returned to the Ministry of Foreign Affairs of Ukraine and was sent by the representative of the "nation" to the Council of Europe. On March 1, 2019, at the Art Arsenal, he presented his book "The War for Reality: How to Win in the World of Fakes, Truths and Communities", in which he told how to keep the information defense and win in a communicative war.
We remind you that on September 12, 2019, the EU extended for six months restrictive measures against 170 people, among whom are citizens of Russia and Ukraine, as well as 44 legal entities (mainly government bodies and military structures of the DPR and LPR).