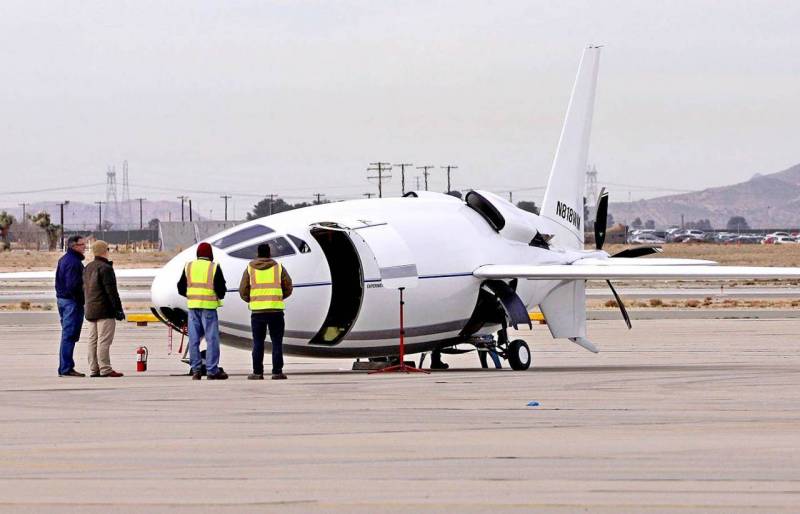 The American experimental aircraft Celera 500L took off in Victorville (California). This was reported by The Drive, suggesting that this was the first flight of a strictly classified "bullet plane", the development of which has been ongoing for 10 years.
The creation of a promising aircraft means the company Otto Aviation. Due to strict secrecy, it is difficult to understand the true purpose of the aircraft. According to one version, it is being developed for business aviation. However, an aircraft can also be part of a program to improve aerodynamic performance and economy of aircraft.
The latter, by the way, in the "bullet" seems to be something of a realm of fantasy. So, according to unconfirmed reports, a promising vehicle will be able to cover a distance of 60 km at an average speed of 740-820 km / h, while spending less than 4 liters of fuel.
As for the technical characteristics of the Celera 500L, it is known that the aircraft is designed according to the classical scheme. Its fuselage in shape resembles a bullet, whence the "nickname" of the aircraft appeared. A turboprop engine with a five-blade pushing screw is located in the rear part, on the surface of which air intakes are brought out. Wing tips slightly raised.
The device received experimental registration under the number N818WM in the US Federal Aviation Administration. But about the flight characteristics of a promising aircraft to this day nothing is known.