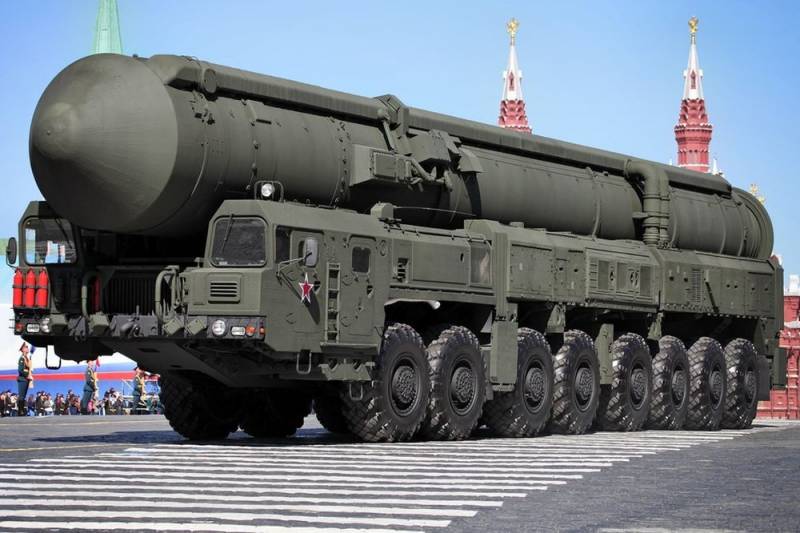 Chinese media continue to scare the US with Russia. For example, the private Chinese newspaper Sohu (Sohu) reported that Russia, with its "vast nuclear reserves", is capable of destroying US territory at least ten times. The publication belongs to Sohu.com Inc., which passed the Nasdaq listing in the United States in 2000 and is one of the leading Chinese media, as well as a search engine and the largest information brand in the Internet space of this country.
The publication says that Moscow has a whole nuclear arsenal: various warheads (ammunition), their delivery vehicles and launch sites, including aviation and submarines. At the same time, according to the publication, Russia continues to "act harshly" in relation to the United States, "driving the American authorities into a stupor."
The situation in the world is such that the influence of the United States is declining, and Russia, in the future, can restore its superiority
- the article says.
According to the publication, the United States could have "struck" Russia, due to disagreements over Syria and Ukraine, but Washington is holding back the likelihood of a retaliatory strike from Moscow. Moreover, the publication recommends that NATO countries be careful about the use of force, as this can "lead to disaster."
At the same time, the Chinese daily Global Times (Huanqiu Shibao), which is a structural unit of the Renmin Ribao newspaper (owned by the Chinese Communist Party), said that NATO should refrain from imprudent attacks on the PRC, as this could entail consequences.
Some in the United States are looking for NATO's main concerns and have designated China as a new enemy.
- the newspaper draws attention.
The Alliance must understand what everything can lead to if it starts to position the PRC as an enemy.
- indicated in the material.
The formerly sworn enemies of the Alliance were terrorism and Russia. And now he is looking for a new target: following the United States, NATO turned its gaze to China
- specified in the article.
Chinese comrades emphasize that US security dialogues with Australia, India and Japan are a cause for concern in Beijing, as there is a threat.
Be that as it may, attempts to revive the military confrontation, similar to what happened during the Cold War, to draw as many countries into the conflict as possible, will not lead to anything in the conditions of the modern era. It's easy to understand why Washington is striving for this by labeling China as a "competing power" and turning towards a comprehensive confrontation with Beijing. If others follow this example, they will only have to pay a heavy price.
- summarizes the article.
It should be noted that such rhetoric appeared in the Chinese media after another attempt at the "color revolution" began in Hong Kong.