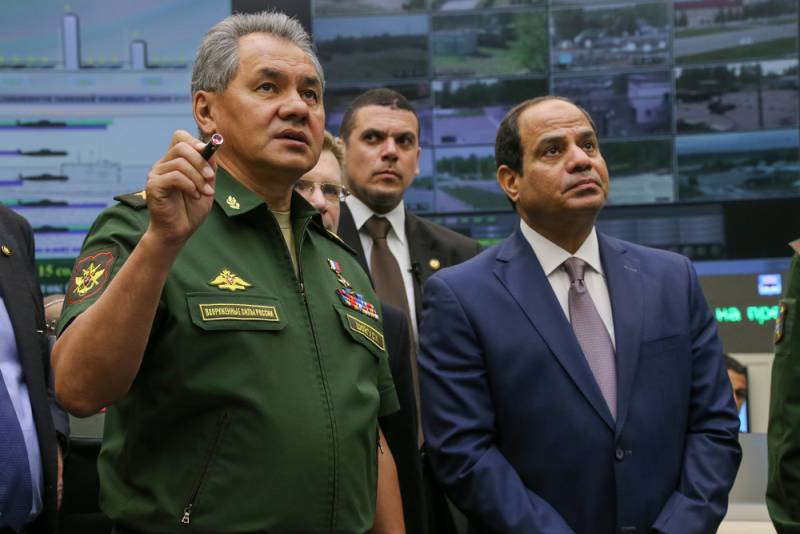 Interstate relations between Russia and Egypt, which began in the days of the USSR in 1943, have passed the test of time and can reach a whole new level.
During a meeting in Cairo with President of the Republic Abdel Fattah al-Sisi, Russian Defense Minister Sergei Shoigu conveyed to the Egyptian leader best wishes from Russian President Vladimir Putin and stated that the Russian military was ready to assist in strengthening the national armed forces and defense capabilities of the Arab Republic.
The head of the Russian defense department arrived in Cairo to attend the sixth meeting of the joint Russian-Egyptian commission on military-technical cooperation.
In turn, the President of Egypt noted that he was counting on the productivity of the upcoming plenary meeting of the joint Russian-Egyptian commission.
Recall that Russia was the first country not related to the Arab world, which, after taking office in 2014, was visited by Abdel Fattah al-Sisi. Since then, the leaders of Russia and Egypt have met quite often and, according to eyewitnesses, have sincere sympathy for each other.
In the field of military-technical cooperation, Egypt is one of the priority partners for Russia: in addition to military supplies
equipment
countries conduct joint exercises regularly.