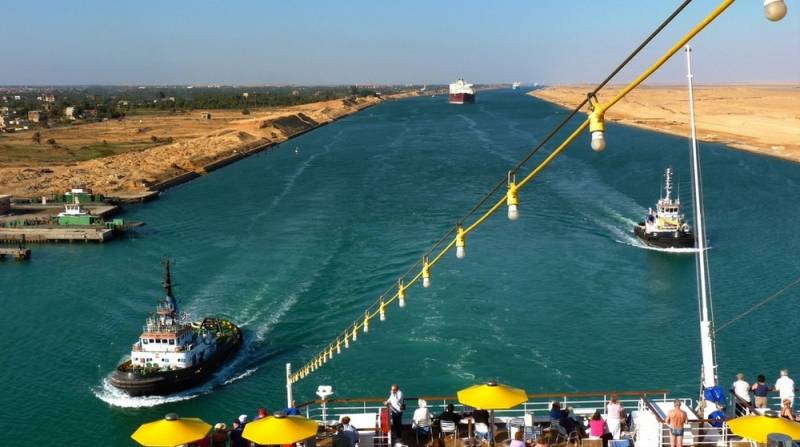 The Suez Canal could soon become the place where Russian shipbuilders and ship repairmen can demonstrate their high professional level.
Agency
TASS
referring to the press service of the ministry, it informs that during the trip of the deputy head of the Ministry of Industry and Trade Oleg Ryazantsev to Egypt, Russia made an offer and provided projects for the modernization of existing shipyards of the Suez Canal, as well as the construction of a new shipyard.
During the visit, Ryazantsev met with the head of the Suez Canal administration, Vice Admiral Osama Rabia.
In addition to the deputy minister, the Russian delegation included representatives of AK Bars Shipbuilding Corporation and Center Center
Technology
shipbuilding and repair. "
The message states that during the meeting, representatives of AK Bars signed a memorandum of cooperation with the administration of the Suez Canal.
Oleg Ryazantsev also met with the adviser to the President of Egypt on the development of seaports and the Suez Canal, Mohab Mamish, during which the parties discussed cooperation between Russia and Egypt in the field of shipbuilding and ship repair.
Recall that at present, the Egyptian leadership is extremely interested in restoring air links between Russia and Egyptian resorts, which is necessary for the return of Russian tourists to the country's resorts.