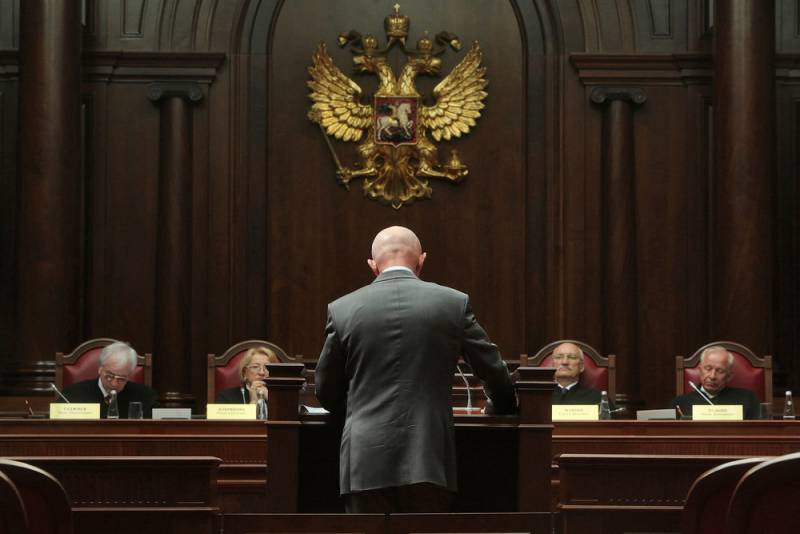 Failure of the Constitutional Court of the Russian Federation on the complaints of the convict for bribery of ex-colonel of the Ministry of Internal Affairs Dmitry Zakharchenko, his relatives and friends, may become a precedent to which judges will refer when making decisions in similar cases.
The essence of the complaint was that the applicants, among whom, apart from the former policeman, were his parents, sister and former girlfriends, doubted that the rules on controlling the expenses of officials were lawfully applied to them.
The complaint was based on the lack of convincing evidence from the Prosecutor General that the source of these funds was Zakharchenko's illegal income.
However, the Constitutional Court ruled that in the rules allowing the seizure of property in favor of the state, if it was acquired for income the legitimacy of which was not confirmed by any persons, and not just officials and members of their families, specified in the law on control over the expenses of civil servants (spouses and minors children), there are no contradictions with the Basic Law.
Edition
"Vedomosti"
gives the opinion of the lawyer Alexander Gorbatenko, who claims that now the property of any person can be turned into state revenue if he does not prove the legitimacy of his origin. Moreover, according to the lawyer, it will be possible to prove only with the help of a tax certificate in form 2-NDFL.
Recall that in 2017, by the decision of the Nikulin court of Moscow, property worth more than 9 billion rubles was seized from the above applicants.