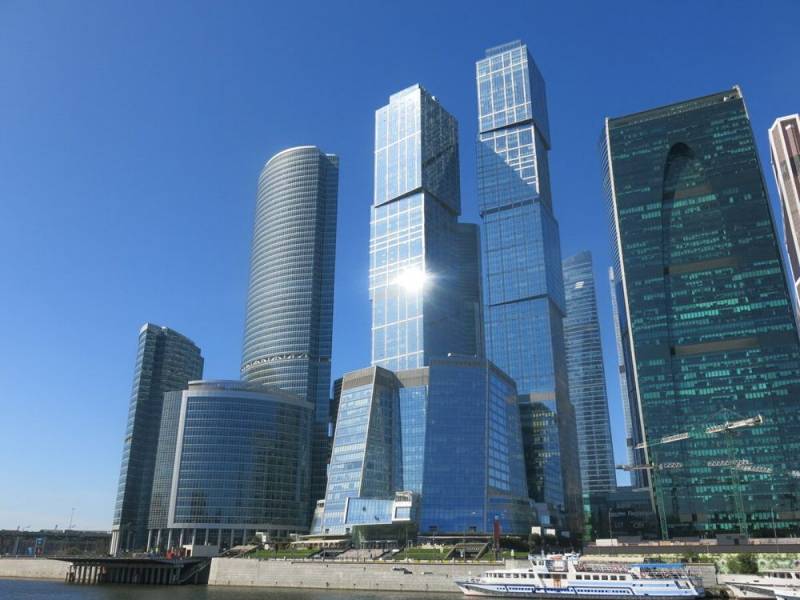 Housing issue finally spoiled the British media. For example, the business newspaper The Financial Times (FT, Financial Times), headquartered in London, said that the family of Syrian President Bashar al-Assad already owns 20 luxury apartments in the City of Capitals complex in the Moscow City area. When Assad is going to move there, the British do not report, but they decided to at least get even with him for the fact that he never left his post and remained to defend his country.
According to the publication, the Assad family acquired elite real estate in a two-tower skyscraper, which until 2012 was the highest in Europe. According to the publication, this was done with the goal of preserving the acquired tens of millions of dollars, since a civil war was raging in Syria at that time. Who started this war, the publication modestly did not specify.
But the publication clarified that over the past six years, several cousins ​​of the President of Syria and other relatives have acquired in Moscow at least 20 apartments, totaling $ 40 million. To do this, they used a "complex chain" of companies and credit organizations.
At the same time, the Financial Times writes that the acquisition of apartments in the "City of Capitals" was carried out from 2013 to June 2019. Of the 20 apartments, 13 were bought directly or by companies controlled by 48-year-old Colonel Hafiz Mahluf, a maternal cousin of Bashar al-Assad, the former head of the General Security Directorate in Damascus (Syrian National Security Service).
At the same time, the Financial Times forgot that in July 2012, the British media reported in unison that Hafiz Mahlouf was killed during an attack on the building of the Syrian National Security Service in northwestern Damascus, where Syrian Defense Minister Daud Rajikha, his deputy Asef Shaukat, also died. former defense minister Hassan al-Turkmani and intelligence chief Hisham Bakhtiyar. In September 2014, British and American media reported that Hafiz Makhluf, it appears, survived, but moved to Belarus, as he was removed from office. Moreover, he allegedly even removed the photo of Assad from his social networks.
Two more apartments, according to the Financial Times, were bought by the wife and daughter-in-law of his older brother Hafiz Rami, who had long been considered the most influential Syrian businessman. Three more apartments in Moscow were acquired by three other brothers and sisters of Makhlouf. At the same time, at least four apartments, out of the total, are used as housing, including one apartment owned by Ihab and Iyad Makloufam.
At the end of his story, the Financial Times sadly notes that Russian intervention allowed official Damascus to take control of most of Syria.