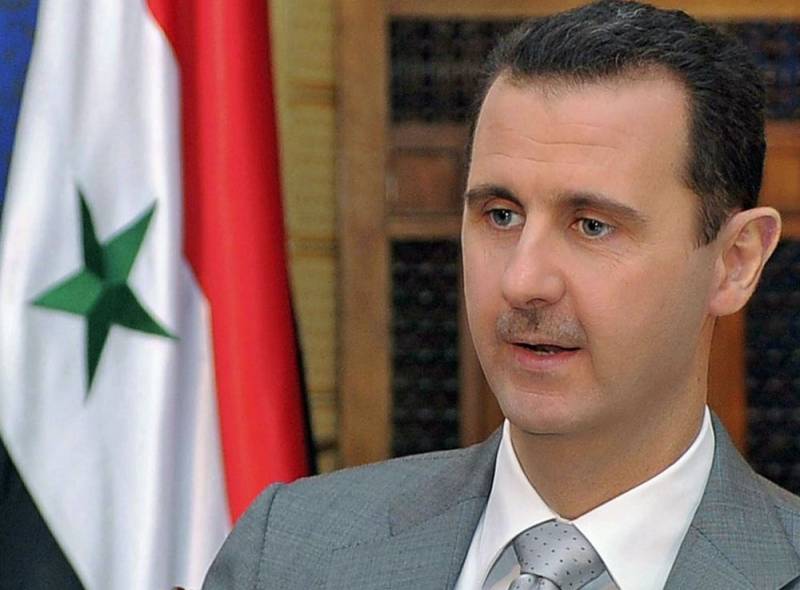 Syrian President Bashar al-Assad said that Western media are not interested in obtaining real information to provide their readers with objective information. He believes that in the West they are more interested in the "sensational elimination" of Abu Bakr al-Baghdadi than in the real rebranding of ISIS (an organization banned in Russia). Assad also called the true goal that the United States pursues in Syria.
It should be noted that the head of Syria spoke in detail about all this in a large interview with Afshin Rattanzi at
RT
. According to Assad, in the West all the actions of Damascus and Moscow in the fight against terrorism are presented as "attacks on civilians (civilians)", which is an open and undisguised lie. He promised that in 2021 general elections will be held on the territory of Syria, in which everyone can participate, including running for. At the same time, the Syrian leader drew attention to what Washington considers its main historical role (mission) - to violate the rights of others and seize their resources (financial, minerals and others). Assad recalled that ISIS fighters managed to smuggle millions of barrels of oil into Turkey under the protection of American aircraft.
Do you share the curious version of the Russian side that the United States smuggles oil worth over $ 30 million per month from northern Syria? Is this a bargaining chip for Trump at the Geneva talks? Why can the US, a net oil exporter, be interested in such an amount of this resource?
- asked the Assad journalist.
Assad replied that since 2014, i.e. Since ISIS militants became concerned about the looting of oil reserves in Syria and its smuggling into Turkey, they had two partners: Turkish President Erdogan and US intelligence agencies. And when the Kurds decided to illegally extract oil and smuggle it into Iraq, they immediately got partners from the United States.
It's all about money, it's all about oil - that's the essence of Trump's recent statement. But it is not
news
and has nothing to do with negotiations
Assad emphasized.
In his opinion, the Americans always rob other countries and take away not only oil, money and resources from them, but also rights - any
political
so is everyone else. They simply appropriate everything. Such the United States sees its true role on the planet, at least since the end of World War II. It's just that sometimes the US methods take new forms, but the essence of this does not change. In this case, they are brazenly robbing Syria, which serves as a glaring example for other countries.