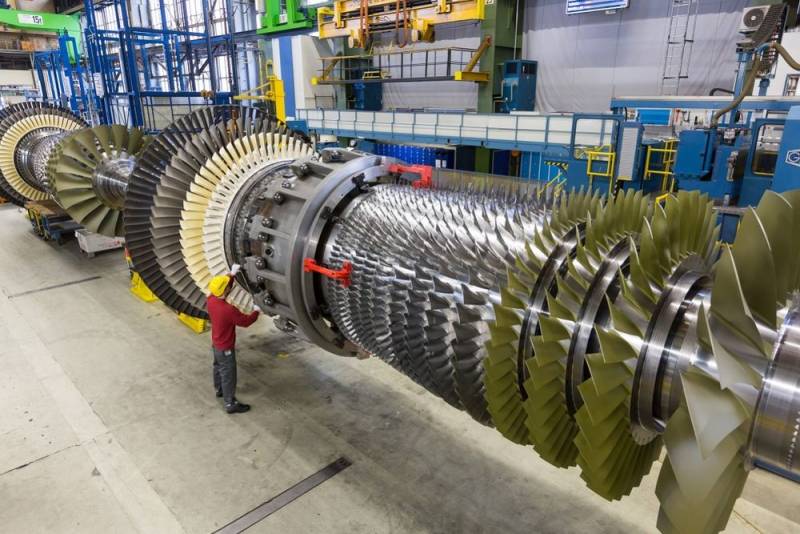 Power Machines PJSC (chairman of the board of directors - Alexey Mordashov), one of the leading Russian power engineering companies (St. Petersburg), appealed to the Russian government with a request to refuse the German company Siemens to conclude a special investment contract (SPIC). Power Machines believes that SPIK, in this case, will harm Russia's interests.
It should be noted that Power Machines is on the US sanctions list. At the same time, Siemens is known for a scandal over the supply of turbines for TPPs in Crimea. Power Machines PJSC has already stated that SPIK will enable the Germans to send turbines to Russia from their overstocked warehouses by 2023, which will negate the efforts of the Russian manufacturer to establish full-fledged domestic production of high-capacity gas turbines (GTBM).
I believe that the time of SPIC has passed. And concluding it now means setting unequal conditions for those who have seriously advanced in this process. For example, us
- believes the General Director of Power Machines Timur Lipatov
It should be recalled that Russian and foreign machine builders have been trying for five years to organize (establish) the production of GTBM in Russia. In addition, Siemens claims to SPIK
Technology
gas turbines "is a joint venture (JV) of Siemens and Power Machines, where the Germans have a 65% share.
At the same time, in August 2019, the Ministry of Industry and Trade of the Russian Federation did not approve the Siemens Gas Turbine Technology statement to the SPIC opinion filed on July 2, 2019. Then Siemens promised to invest 5 billion rubles in the localization of production of the SGT2000-1,16E turbine. By the way, SPIK is an agreement of the state with an investor, according to which the latter promises to make investments in exchange for the invariance of tax conditions for a specified period.
Power Machines believes that if SPIK is entered into with a foreign company, all the efforts of the Russian company to create domestic GTBM technology "can be reduced to zero." And in "Power Machines" they worry for good reason. After all, SPIK allows a delay in the localization of production for three years, and during this time Siemens will supply 20 finished turbines to Russia. Therefore, the requirements for the localization of production in Russia must be maintained.