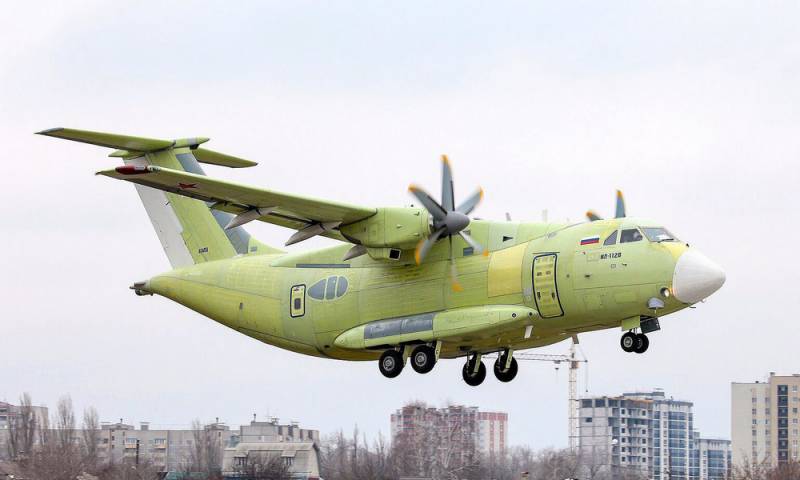 The use of new materials, primarily composites, as well as the completion of equipment, allowed to reduce the mass of the prototype IL-112V, which is the first military transport aircraft developed in Russia from scratch after the collapse of the USSR.
It is reported
TASS
with reference to the press service of PJSC Il. The press service also clarified that the takeoff weight of the new Russian transport was reduced as agreed with the customer, the Ministry of Defense of the Russian Federation.
All work with the first Il-112V prototype aircraft, which made its first flight in March of this year, is carried out at the VASO manufacturing plant (part of the UAC transport aviation division) in accordance with the approved schedule.
Recall that the work on the creation of the IL-112V began in 2014. The new light military transport aircraft is intended to replace the Ukrainian An-24 and An-26, which now serve in the military transport aviation of the Russian Armed Forces.
The features of the IL-112V include the possibility of its operation at small, low-equipped airfields with both concrete and unpaved surfaces of runways.
The first flight of the Il-112V took place in March 2019 near Voronezh and lasted 45 minutes. According to the statement of the chief designer Nikolai Talikov, during the first flight, it was understood that the aircraft needed to facilitate take-off mass.