The anniversary of the Bundeswehr, which turned 64 today, was overshadowed by a statement by the head of the German Foreign Ministry, Heiko Maas, in an interview with Der Spiegel.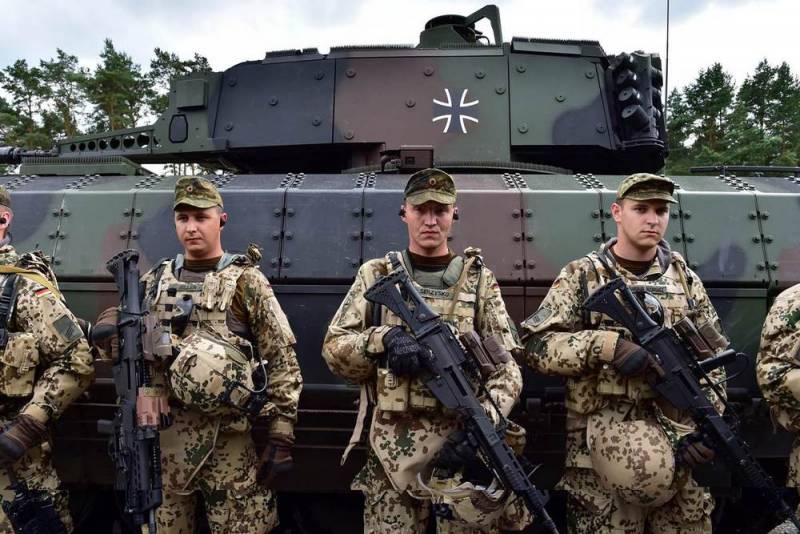 It is unlikely that the Bundeswehr troops were overjoyed by the recognition of the German diplomat that Germany and Europe were not able to provide their protection without assistance from the United States.
In his opinion, ignore the United States when conducting EU countries external
policy
and security policy is irresponsible.
He also stressed that for many years European countries will need the existence of the North Atlantic Alliance, which is a symbol of "load sharing, international cooperation and multilateralism."
In unison with the head of the diplomatic department, German Chancellor Angela Merkel also spoke out, who, in her traditional weekly address, called on NATO countries to jointly develop weapons and tank systems, noting that Germany and France are the leading countries in this.
However, it should be noted that the optimism of Maas and Merkel is not shared by French President Emmanuel Macron, who a few days earlier, in an interview with one of the French publications, said that the North Atlantic Alliance has completely lost its internal coordination and is in a state of "brain death."