Despite the fact that thirty years have passed since the fall of the Berlin Wall, some of the nuances of those events became known only today.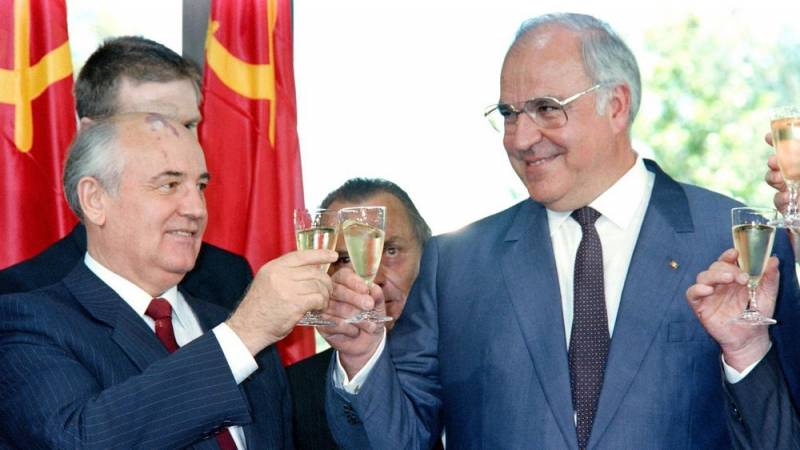 The French writer and former Soviet diplomat Vladimir Fedorovsky told the details of how the GDR was transferred to the FRG. This is reported
RT
.
According to him, on the sidelines of the Kremlin, talk of a possible fall of the wall began in the spring of 1989. Then two options were proposed, proposed by two warring camps as part of the leadership of the USSR.
One of the options proposed by the security forces - the KGB and the military, provided for the introduction of troops into the territory of the GDR. The solution came after the wife of Secretary General Raisa Gorbachev was informed about the problem. After a conversation with her, Mikhail Gorbachev announced his decision not to send troops.
At the same time, Fedorovsky notes that at that time the West did not particularly insist on the unification of Germany: Mitterrand and Thatcher were silent, or limited themselves to sending telegrams.
The former diplomat claims that Gorbachev sold the GDR during one of the feasts in Bonn, where, after a fair amount of alcohol, Helmut Kohl told the latter general secretary that the German leadership was ready to pay.
According to Fedorovsky, after a pause, Gorbachev asked: "How much?", Thereby determining the fate of the GDR.