According to U.S. CNN, U.S. President Donald Trump has said he is considering coming to Moscow for the Victory Parade (May 9, 2020). Trump admitted that Russian leader Vladimir Putin invited him, while the American president is not averse to attending this event, although he understands that it will be held at the height of the campaign for the U.S. presidential elections, which will be held in November 2020.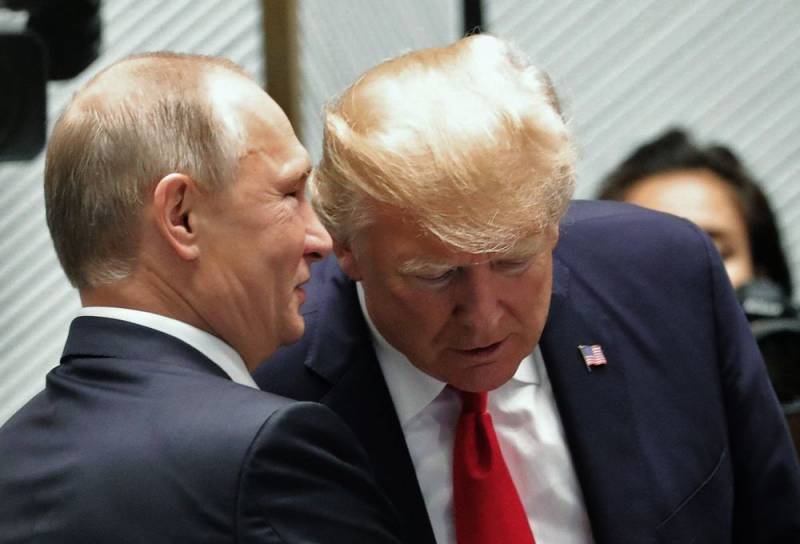 I was invited. I think about it. It will be held during the pre-election season, but I'm thinking ... I definitely think about it
- said Trump.
President Putin invited me. This is a very important thing - the celebration of the end of the war, so I appreciate this invitation. I would love to go if I could
- added Trump.
It must be recalled that the last time Putin and Trump met in the summer of 2019 at the GXNUMX summit in Osaka, Japan. Then the offer from Putin sounded. At the same time, CNN did not forget to emphasize, "that many see this holiday as a demonstration of Russian military power."
It should be noted that the Victory Parade symbolizes the defeat of Nazi Germany (Third Reich), in which the United States took part, because Moscow and Washington were then allies. So Trump really has something to think about.
It should be added that the last time the US President (Barack Obama) visited Russia in 2013. Then he visited the economic forum in St. Petersburg. Prior to this, George W. Bush (Jr.) came to celebrate the 60th anniversary of the end of World War II (WWII) and there was no hysteria in this regard in the West. And in 1995, Bill Clinton came to Moscow, although, as CNN, the opposition TV channel clarifies, he visited the parade on Red Square after a military demonstration
equipment
allegedly protesting over the war in Chechnya.