The Russian submarine fleet conducted complex exercises in the depths of the Barents Sea, during which various tactical techniques were worked out, which in real combat operations will help the crews of our submarines defeat the enemy.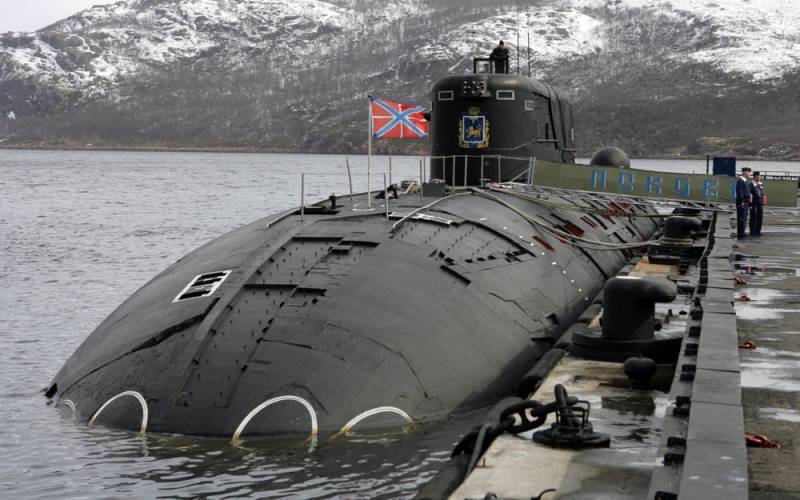 In particular, in the framework of the exercises, the nuclear submarines Nizhny Novgorod and Pskov conducted a duel, at the first stage of which an underwater target was attacked with a conditional electronic launch, and the second involved practical torpedoes.
The only difference between practical torpedoes and those used in real combat is the absence of a warhead.
In addition, the crews of Russian submarine cruisers worked out the search and covert tracking of a conditional enemy, which was one of the submarines of the Northern Fleet.
One of the important elements worked out by sailors during the exercises was combat maneuvering with access to an attacking position.
As the
Interfax
With reference to the head of the press service of the Northern Fleet, Vadim Sergu, the exercises were held during the summer training period of 2019.
Recall that the Nizhny Novgorod and Pskov nuclear submarines are multipurpose nuclear submarines of Project 945A Condor, which is a further development of Project 945 Barracuda.