The chancellor of Germany's chancellor, Angela Merkel, ended up trying to get Nord Stream-2 out of the EU's gas directive, which prohibits Gazprom from using more than 50% of the pipe's capacity.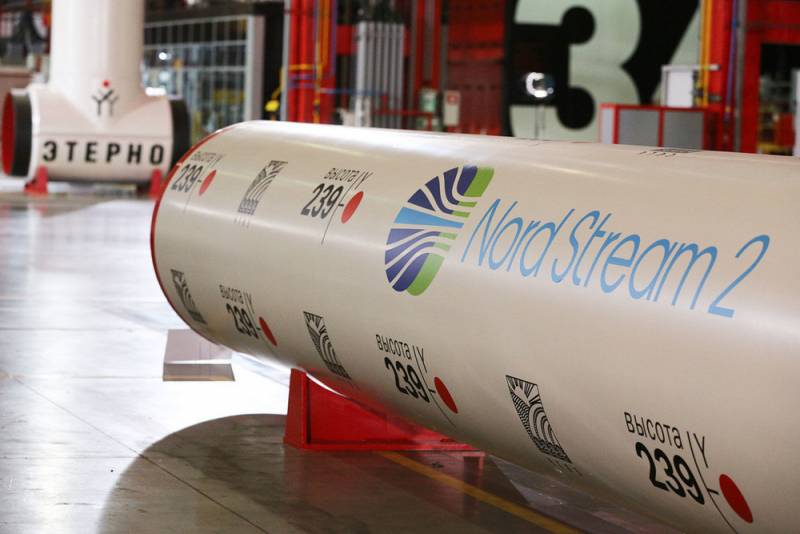 As the
RIA News"
, most German parliamentarians refrained from supporting the bill initiated by the ruling coalition during a vote on the night of Thursday to Friday. As a result, having received only 133 votes instead of the 355 required, the parliament could not make a decision.
According to the rules in force in the German parliament, consideration is postponed to the next meeting, however, this issue is not mentioned on the Friday agenda.
Recall that the bill proposed to change the concept of "completion of the project" and consider it not the actual completion of construction, but the date of the last investment, which in the case of Nord Stream-2 was made before the adoption of the EU Gas Directive.
Despite the fact that the bill has not been passed, there is another opportunity to circumvent the EU Gas Directive.
The fact is that the measures provided for by the directive concern only the final part of the gas pipeline - a stretch of 12 nautical miles. They require different companies to be the owner and supplier of gas for it.
According to German publications, Gazprom has already created an enterprise that formally will be the owner of this section of the pipeline, and will work on the implementation of this scheme.