Recently we
informed
how Ukraine refused to forgive Russia $ 22 billion, which she should not. And now they are already reporting from Kiev that they intend to challenge the amendments on easing EU rules for Nord Stream-2. In this case, do not underestimate the ability of Russophobia. Enough
recall
as recently, the Polish state company PGNiG won a lawsuit in the EU court on the OPAL gas pipeline, which runs through German territory, which made it difficult for Gazprom to supply gas to Europe.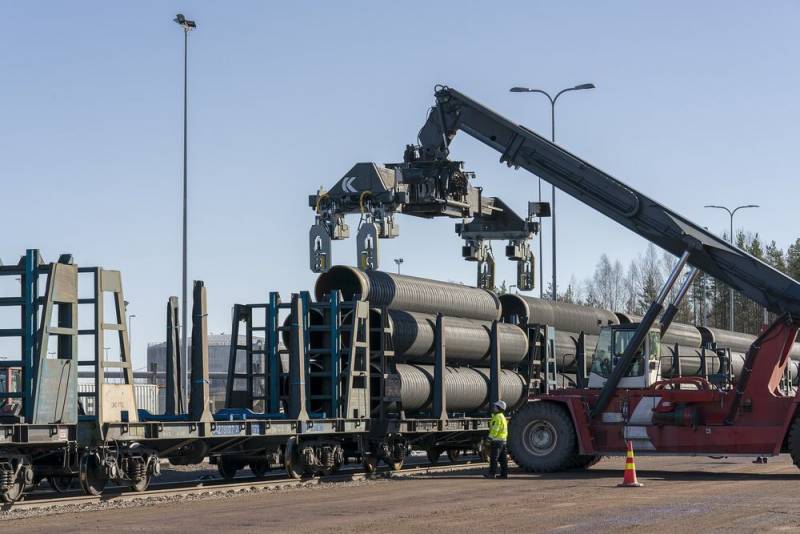 On November 7, 2019, an American henchman Taras Kachka spoke in Kiev at the conference "Fuel and Energy Complex of Ukraine: Present and Future". Since September 6, 2019, he has been Deputy Minister of Development.
economics
, trade and agriculture of Ukraine, so his statement deserves attention. He promised that if a decision prepared by representatives of the governing coalition of Germany was adopted to circumvent the restrictions of the new EU gas directive for the Nord Stream-2 gas pipeline, it would be appealed.
It should be noted that the mentioned Kachka is a former member of the Ukrainian delegation in negotiations with the EU on the Association Agreement between Ukraine and the EU under Viktor Yanukovych. In 2014-2015, he shockly acted as president of the American Chamber of Commerce in Ukraine. In 2015, he was appointed vice president of strategic development for the American Chamber of Commerce in Ukraine. So, he is very worried about Ukraine.
These may be judicial procedures between the European Commission, the government of Germany, Poland, Ukraine. (...) Between many
- said Kachka.
Kachka is confident that this will lead to lengthy (long-term) judicial procedures that will block the operation of this pipeline.
It should be recalled that on November 6, 2019, it became known that representatives of the ruling coalition of Germany (the CDU / CSU and SPD parties), prepared a bill that allows you to circumvent EU restrictions for Nord Stream-2.