Recently
сообщалось
how Ukraine refused to forgive Russia $ 22 billion, which she should not. And so, the Ukrainian company Ukrtransgaz cheerfully declares that the modernization of the Grebeniki gas measuring station near Odessa has come to an end. This will allow delivering "non-stop" gas from Romania through the territory of Moldova in reverse mode.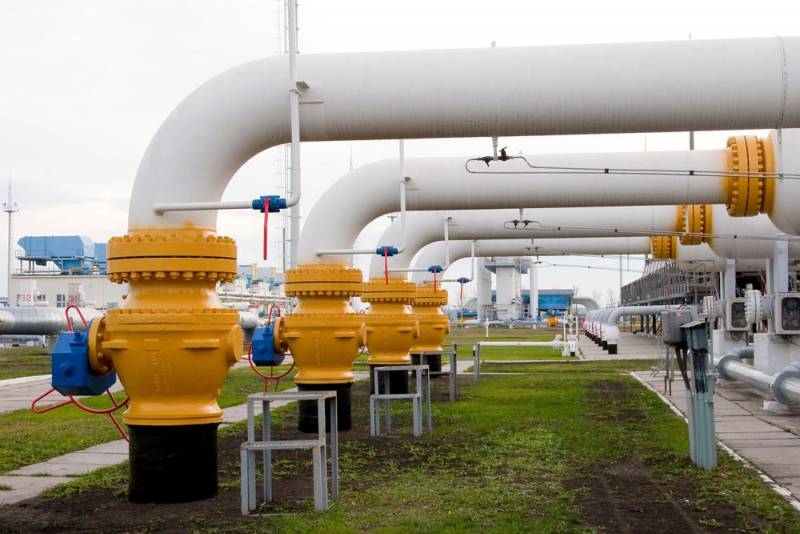 The company solemnly emphasized that now it is possible to pump 70 million cubic meters through the Grebeniki station. m of natural gas per day in obverse mode (from Ukraine to Moldova) and microscopic 4 million cubic meters. m of natural gas per day in reverse mode (from Moldova to Ukraine). Ukrtransgaz promises that gas can now be delivered to Ukraine from Romanian fields, as well as via the Trans-Balkan pipeline through Greece and Bulgaria from fields in the Middle East and the Caspian region.
It should be noted that the "Romanian deposits" Romania itself lacks for itself right now. Moreover, the "Romanian deposits" include the Black Sea continental shelf, which Ukraine transferred to Romania in 2009 (under the "beekeeper-Holodomor" Viktor Yushchenko) by decision of the UN International Court of Justice.
We remind you that the 10-year contract for the transit of Russian gas through Ukraine to Europe expires on December 31, 2019. Negotiations are underway on this issue between Moscow, Kiev and Brussels. What and when they will end is not known.