On November 7, 2019, the US Air Force F-16 fighter dropped a training missile during a training flight in Aomori Prefecture (Japan). Japanese Cabinet Secretary General Yoshihide Suga instantly expressed his "concern" at a press conference.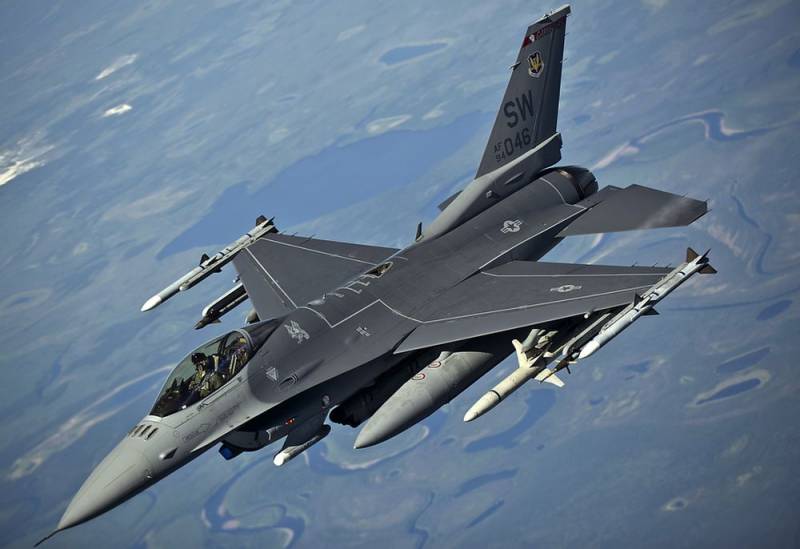 We demanded that the American side do everything necessary to avoid a recurrence of such incidents.
- emphasized Suga.
Suga clarified that the American side was made an idea in connection with the incident. However, he did not specify what time it was, starting with the moment of Japan's surrender in World War II and the occupation of the rising sun by the Americans.
It should be added that the US Air Force F-16 dropped a missile outside the established training area. No injuries were reported. However, the Japanese public is seriously worried that incidents related to the US military and their
technique
.
It should be noted that with the fourth-generation multi-functional light fighters General Dynamics F-16 Fighting Falcon ("Flying Falcon") only in 2019, which has not yet ended, there were 6 (six) significant incidents in different parts of the world, except for the above case.
So, on January 14, 2019, the F-16, deployed on the basis of the US Air Force Misawa (Japan), made an emergency landing at Aomori Airport (Aomori Prefecture).
On January 21, 2019, during a military exercise in the Netherlands, two F-16s took off and opened fire on a target at the training ground. The pilot of one of the fighters fell under his own shells, but he managed to land the plane.
On February 27, 2019, the South Korean Air Force KF-16D had a breakdown and crashed over the Yellow Sea. The pilots ejected.
On the same day, February 27, 2019, the Pakistan Air Force F-16 was shot down over Kashmir by the Indian Air Force MiG-21 fighter. May 16, 2019 F-16C Block 40, assigned to the 114th fighter wing of the South Dakota National Guard Air Force (this is the state in the USA), fell on the roof of the warehouse west of March airbase (California). The pilot successfully ejected, but ten people were sent to the hospital.
On September 19, 2019, the F-16BM, assigned to the 2nd wing of the Air component of Belgium, crashed near the city of Lorient (Department of Morbihan) in northwestern France. The engine failed, but both pilots escaped.
On October 8, 2019, the F-16C Block 50, assigned to the 480th fighter squadron of the 52nd fighter wing of the US Air Force, crashed near the city of Zemmer (Trier-Saarburg District) after taking off from the Spangdahlem air base in Germany. The pilot ejected, but ended up in a hospital.
October 29, 2019 F-16C, attributed to the 49th fighter wing of the US Air Force, crashed during a training flight 130 km south of Holloman Air Base (New Mexico). The pilot catapulted, but was taken to the nearest hospital.