On November 6, 2019, President of Ukraine Volodymyr Zelensky publicly admitted to the public that he was shocked when the head of the state enterprise (GP) "V.A. Malyshev Plant" (Kharkov) informed him that since 2009 the company has produced only one new tank for the APU . The head of the Ukrainian state spoke about this in Kharkov, where he held a meeting on the problematic issues of the state concern (SC) Ukroboronprom.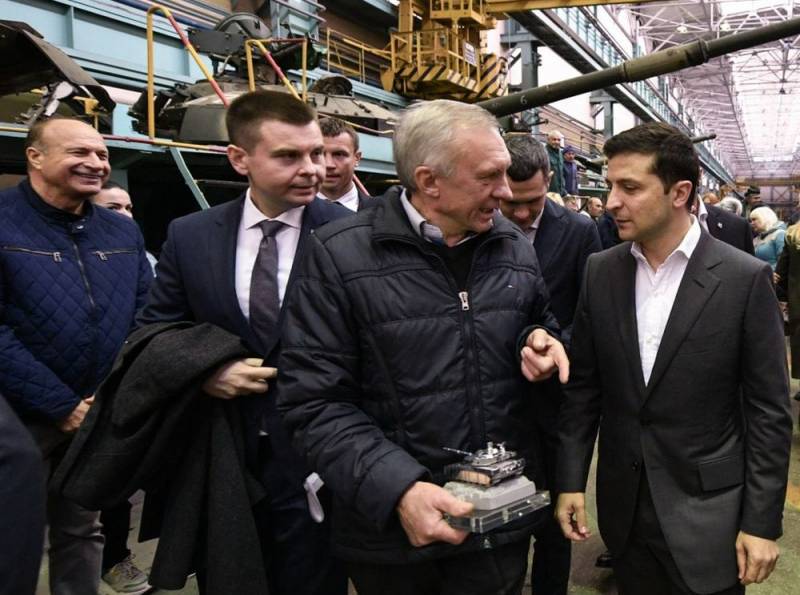 I am shocked with regards to statistics. The factory director told us that since 2009 we have built one tank, one tank for the APU. And the statistics are such that in Soviet times there were 900 tanks per year
- said the young "father of the nation."
The president was indignant that people work in workshops where the temperature drops to 0 degrees, that at some enterprises of the military-industrial complex, wage arrears go up to 4 years. After that, he instructed the Prime Minister of Ukraine, the "young talent of the nation" Alexey Goncharuk, to collect the entire Cabinet and deal with these problems.
So that we understand who our customer is, why, how many tanks, why we are doing something for Thailand, for Thailand, but not for Ukraine. Why do we have beautiful planes, beautiful designers, only we do not produce anything and nothing flies?
- summed up Zelensky.
We remind you that the civil war in Ukraine has been going on for more than five years. For a whole five-year period, the country's authorities reported on "unimaginable successes" in the field of revival of the military-industrial complex and the army. "Ukrainian experts" are still speaking in the Ukrainian media,
promising
"A powerful answer to Putin." And Zelensky took and spoiled all this "patriotism", drawing attention to reality.