Recently, Corresponding Member of the Russian Academy of Missile and Artillery Sciences (RARAN), Konstantin Sivkov,
рассказал
public that the new American "Pershing" (medium-range missile) could deprive Russia of the possibility of retaliation. And so, a well-known Russian military expert found a way how to cause irreparable damage immediately to the entire US carrier fleet.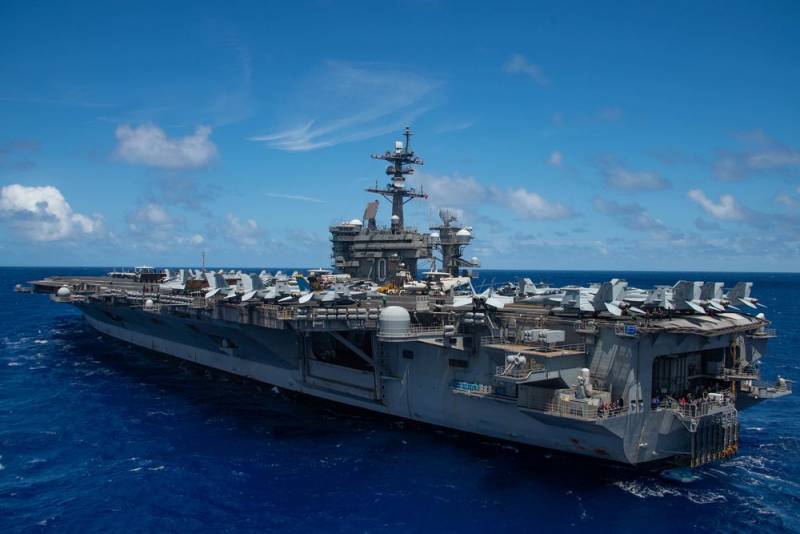 So, according to the expert, it is possible to reliably disable an American carrier group by striking a shipyard in Newport News (Virginia). Today, it is the only shipyard in the United States capable of building and repairing aircraft carriers. The expert wrote about this in
"Military Industrial Courier"
.
Sivkov notes that at this shipyard there are three slipways that can take such large ships. He specified that the shipyard has three slipways, two are used to repair ships, and one is used for construction.
The expert emphasized that in the event of a military conflict, "cruise missiles in conventional equipment can be hit at a single shipyard." However, he did not specify how many non-nuclear munitions may be needed for the long-term incapacitation of a giant shipyard.
In turn, we want to remind you that in a relatively short period of World War II, 25 aircraft carriers were built in the United States. Of course, they cannot be compared with modern atomic giants. However, American industry also did not stand still and throughout the post-war years produced aircraft carriers and aircraft carriers.
In addition, the expert forgot to mention the large Huntington Ingalls Industries shipyard in Pascagula, Mississippi. They produce universal landing ships (helicopter carriers) such as Ameris (displacement of 46 thousand tons). Moreover, US allies also build aircraft carriers and large aircraft carriers: the UK, France, Spain, Italy, Japan, South Korea.
It should be added that in October 2019, the newest nuclear aircraft carrier Gerald R. Ford ("Gerald R. Ford") of the US Navy went to sea for another test. At the same time, in January 2019, Sivkov told the public that the Russian Navy does not have ships capable of providing reliable fire support (cover) to the coastal flank of the land group or landing force during landing, as well as to escort the latter in operational depth.