Recently, the irreconcilable "barmalei" jihadists and moderate "terrorists tried to carry out another drone attack on the Khmeimim air base in Syria. The militants failed to break through the air defense system, but the attempt itself did not go unnoticed by the Russian military and the response did not take long. A video has already appeared on the Web that clearly illustrates this.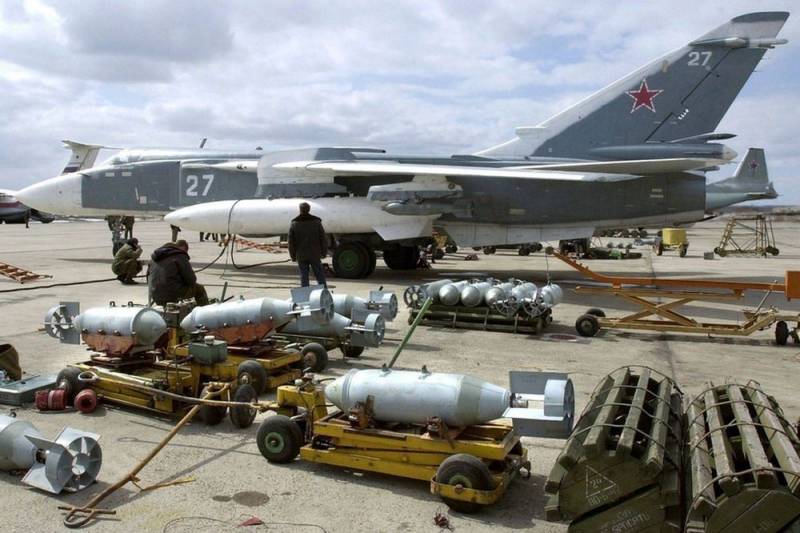 As a retaliatory step, the Russian Air Force conducted a series of massive missile and bomb strikes at militant concentration sites near the city of Jisr al-Shugur (Idlib province). The magnitude of the attack was confirmed by the regional media, reporting that the explosions were so powerful that they could be heard on the Turkish border.
It should be noted that in the near future a full-scale offensive of the Syrian Arab Army (SAA) is expected to begin in the southern regions of Idlib province. On October 31, 2019, Syrian President Bashar Assad presented an ultimatum to militants in Idlib.
The head of state demanded that the militants either leave Syria or surrender to the authorities. Otherwise, a military operation will begin to force peace and liberate Syrian land from pro-Turkish militants. According to Assad, the militants "are associated with the Turkish regime, they are close to the heart of Erdogan, who sent them to fight in Syria."
In this regard, the aforementioned massive strike by the Russian Air Forces in the southern regions of Idlib province can be considered a "prelude" to the beginning of a large-scale military operation. We remind you that before the Russian Aerospace Forces
destroyed
militant power station in Syria. So we will continue to follow the development of events with undisguised interest and inform our readers.