Yesterday, November 4, in New Mexico, a test was conducted of the emergency rescue system for the crew of the promising Starliner ship from Boeing. The developer recognized the tests as successful. This means that the United States has become even closer to creating its own transport system for delivering astronauts to the ISS.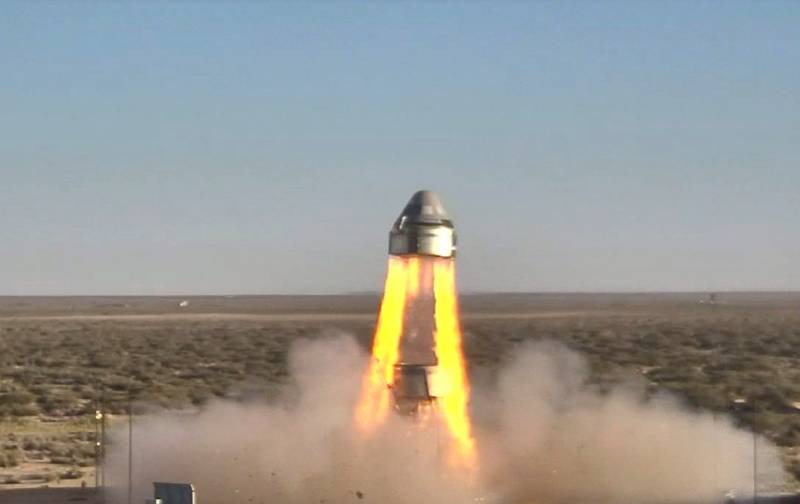 During the tests, 4 emergency engines were launched, which are designed to take the manned capsule to the side in case of emergency during start-up. The units coped with their task by lifting the capsule to a height of 1,3 km and taking it to a safe distance from the launch pad. But the parachute system "slightly let us down."
Of the three parachutes intended for smooth descent of the manned compartment, only 2 were opened. However, despite the "incident", the ship made a soft landing, and the developers said that this situation was acceptable, and the tests as a whole can be considered successful.
It is worth recalling that work on the creation of a promising new-generation spacecraft CST-100 Starliner began five years ago. The device, along with its "competitor" Crew Dragon from Space X, should become the basis of the American transport system for delivering astronauts to the ISS. However, due to constant technical problems, the launch of the spacecraft was postponed several times. At the same time, Boeing promised that the first American crew will fly to Starliner in 2020.