US media opposing incumbent US President Donald Trump continue to gush with "sensations." For example, they recently
informed
the public that Trump has an uncontrollable hatred of Ukraine. And now, it is already reported that more than half of US citizens support the impeachment (resignation) of the Republican Trump, initiated by the Democrats in the House of Representatives (lower house of parliament) of the US Congress.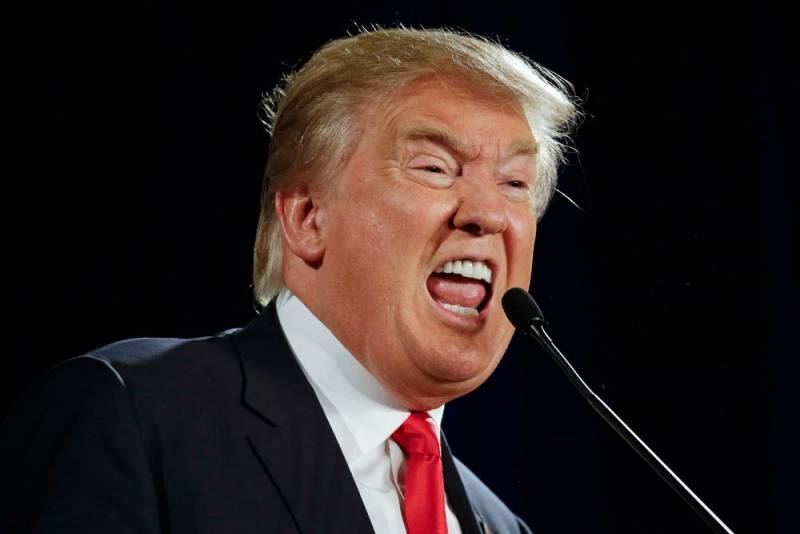 Commercial broadcaster NBC (headquartered in Rockefeller Plaza, New York) and business newspaper The Wall Street Journal (owner of Dow Jones & Company) ordered a survey (from whom it is not clear) on the topic of impeachment. Then they hurried to publish the "stunning" results.
It turned out that 53% of respondents have a positive attitude towards impeachment and approve of it, while 44% of the respondents have an absolutely opposite opinion. It is clarified that 49% are sure that the information available is enough to oust Trump from power, and 46% - that this should not be done.
At the same time, among Democrats, 88% approve of impeachment and 92% do not approve of Trump's activity as head of state. As for the Republicans, the situation there is diametrically opposite. 90% of Republicans are categorically against impeachment, and 91% approve of Trump.
The most interesting thing is that only 900 people were interviewed. Where they were interviewed (in which regions) is not specified. It is specified that the error of the results is estimated at plus or minus 3,27%. We remind you that the US population is 330 million. This is the third most populated country on the planet.