It was worth a member of the Federation Council Committee on Defense and Security Olga Kovitidi on September 24 to declare that the Ukrainian authorities had still not requested three ships that had been detained by Russian border guards during the incident in the Kerch Strait, and they noticeably revived in Kiev.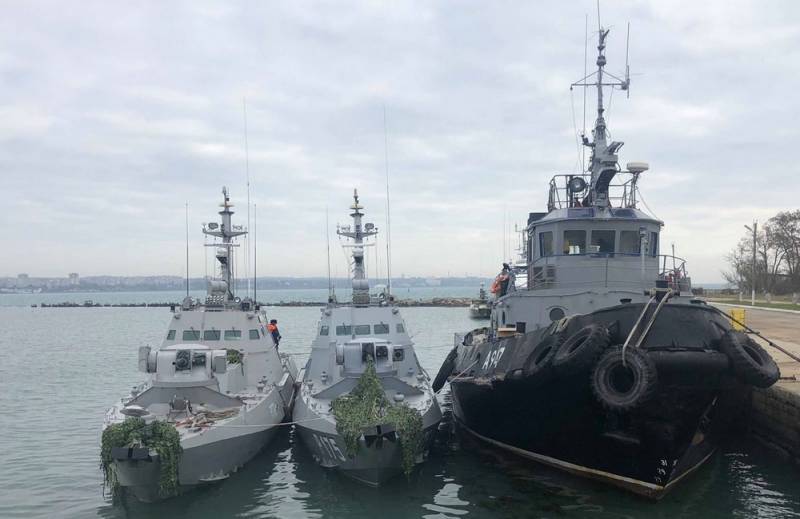 According to Ukrainian media with reference to the head of the country's foreign ministry Vadim Priestayko, the Ukrainian Foreign Ministry sent a note of protest to Russia demanding that the ships of the Republic's Naval Forces (Navy) detained during the incident in the Kerch Strait, which occurred in November 2018, be sent to Russia.
Speaking at a joint press conference with Estonian Foreign Minister Urmas Reinsalu, the Ukrainian diplomat said:
The Foreign Ministry sent a note to Russia with a request to indicate the coordinates and time when we can pick up our ships.
Recall that on November 25, 2018, the Ukrainian leadership staged a provocation in the Kerch Strait, during which the Ukrainian warships Berdyansk and Nikopol, as well as the tugboat Yana Kapu, invaded the Russian sea and were detained along with crews who were the SBU officers who were in charge of the operation on the spot.
Subsequently, on September 7, 2019, an exchange was made between Russia and Ukraine, during which the sailors were exchanged for persons languishing in Ukrainian dungeons.