Former Ukrainian Foreign Minister Pavel Klimkin once again demonstrated the level of degradation of the Ukrainian Foreign Ministry over the quarter-century period of "independence".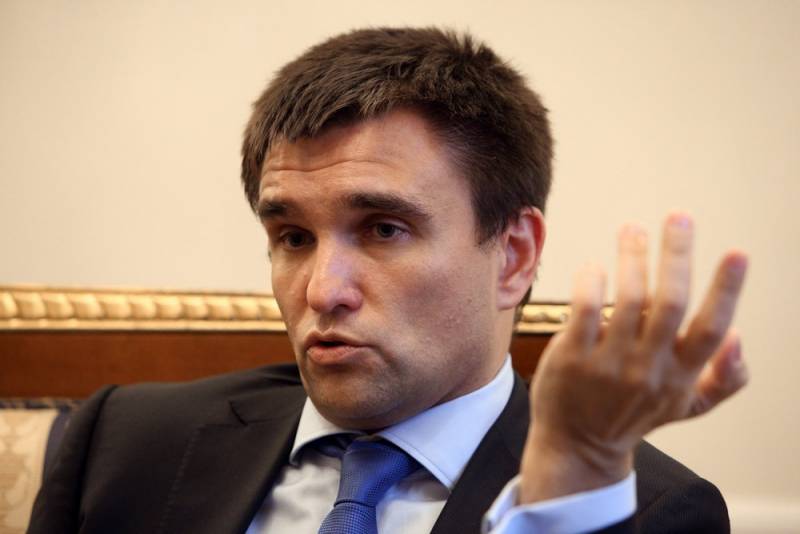 Klimkin's Facebook comment on The Washington Post saying that US President Donald Trump allegedly has an indomitable hatred of Ukraine from the first days of his presidency has become the subject of ridicule from users.
In his commentary, the former head of the diplomatic department proposed "to spite everyone who does not believe in Ukraine," to build a "Power", which, in his opinion, will allow Ukrainians to continue disparagingly about other countries.
Igor Sokolov recalled that Klimkin had been building a power in Ukraine for almost five years:
That's what Paul did very well to "wake up the state". The whole world shies.
Andrei Matyukh bitterly stated:
A couple more of these Klimkins and Ukraine will cease to exist.
Irina Tangarova expressed surprise:
Surprisingly primitive statements made by a diplomat of this rank.
There were commentators who expressed surprise at Klimkin's statement.
Yuri Lukshits:
Has it only dawned on you that Ukraine can only rely on itself? And what does one not need to look into the mouth of Washington, Brussels and Moscow? Growing up.