The process of breeding the warring parties in the Donbass that has begun may become the reason for the beginning of the impeachment procedure of Ukrainian President Vladimir Zelensky.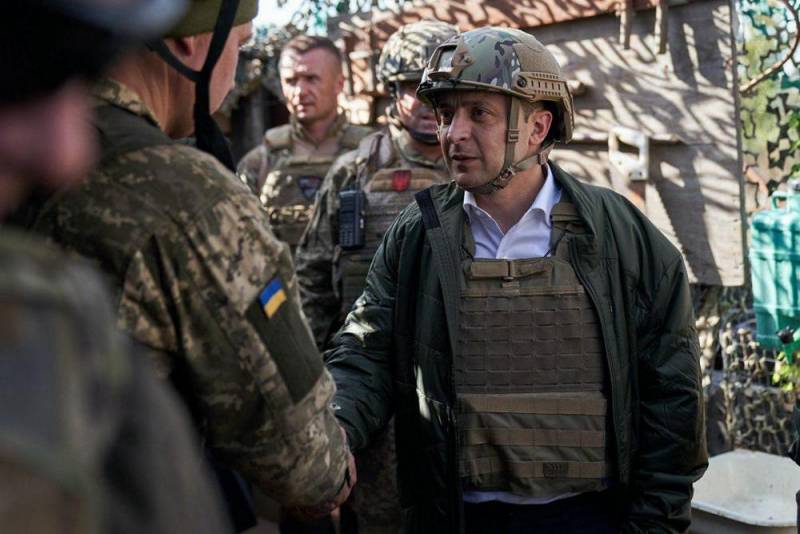 Such a statement on the television channel "112 Ukraine" was made by former Minister of Justice Elena Lukash.
According to her, the process will be initiated by a number of
politicians
, and Zelensky will not be able to oppose this, since he does not enjoy the support of the security forces.
The ex-minister believes that Zelensky's intentions to follow the path of peace will be extremely unpopular with a certain part of Ukrainian society, however, he called on the president not to leave the chosen path.
Given the fact that in addition to the power-obsessed Petro Poroshenko, Zelensky is opposed by a whole cohort of Ukrainian politicians thrown out of power as a result of the recent parliamentary elections, the statement of Elena Lukash does not look so groundless.
Do not forget that Zelensky himself is compromised in the eyes of his electorate by representatives of his political force, "Servant of the People," who have occupied key positions in the state apparatus.
First of all, we are talking about Prime Minister Alexei Goncharuk, who, even without looking at his actions, does not look quite adequate, and Attorney General Ruslana Ryaboshapka, a protege of the American Amnesty International, covering the killer Sternenko and braking criminal cases against representatives past power.
With such a "team" Zelensky will find it difficult to oppose something to his opponents, who have long proved that they are capable of much for the sake of the authorities.