According to the French daily Le Figaro (Figaro, owner of the Dassault Group), the current leader of China, Xi Jinping, is "the most authoritarian leader since Mao." He is going in the foreseeable future to provide "Celestial" world leadership, putting an end to the century and a half century domination of the West. Currently, he is allegedly preparing the ideological ground for this.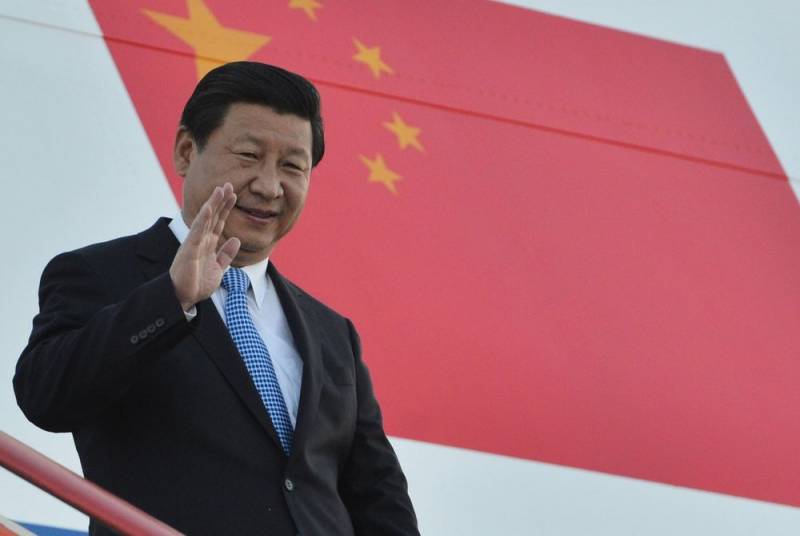 It is specified that the plenary session of the Chinese Communist Party, which ended on October 31, 2019, demonstrated the unity of its participants around Xi Jinping. For example, the Chinese state
news
Xinhua agency has already called the last plenary session, which was attended by 370 members of the Central Committee of the party - "historical". Prior to this, the plenum was held 20 months ago. By the way, for the first time in the final document, the advantage of the Chinese management system was described.
It should be noted that such a long break between the plenums gave rise to a lot of rumors. It was even reported about an internal split. But the final statement of the plenum dispelled all doubts and rumors.
The "Red Prince," as Xie Jinping called Le Figaro, continues to establish control and "builds an authoritarian fortress that can challenge the West." French newspaper believes Xi Jinping decided to put an end to three decades
policy
"Indecisive openness."
According to Le Figaro, the final statement of the plenum has a "pompous" tone, which is designed to "set in motion a machine of ideological struggle against the West" in the midst of trade and other frictions with the United States.
The companion son of Mao seeks to go down in history, having achieved the nationalist revival of the Middle Empire, and put an end to one and a half centuries of humiliating Western supremacy, starting the battle for values
- says Le Figaro.
The publication hastened to interview experts who declared in unison that China could "give rise to a regime capable of competing with the Western democratic system by 2049." They worry that "in Hong Kong it didn't work out" and now Beijing will take control of the education system to form "national self-awareness" - primarily among adolescents, who usually lead convoys of demonstrators.
At the same time, Xi Jinping is sure that socialism has proved its viability and effectiveness, therefore only this ideology is needed by China and the Chinese people.