Ukrainian political scientist Sergey Belashko, director of the Kiev "Agency for Social Communications" (not to be confused with government agencies and organizations, as this is a private PR agency without a working website), predicted the "sad scenario" of Ukraine's aviation industry on Facebook. He published his own analysis and opinion on the prospects for the development of this industry after Ukraine's refusal (October 25, 2015) from air communication with Russia.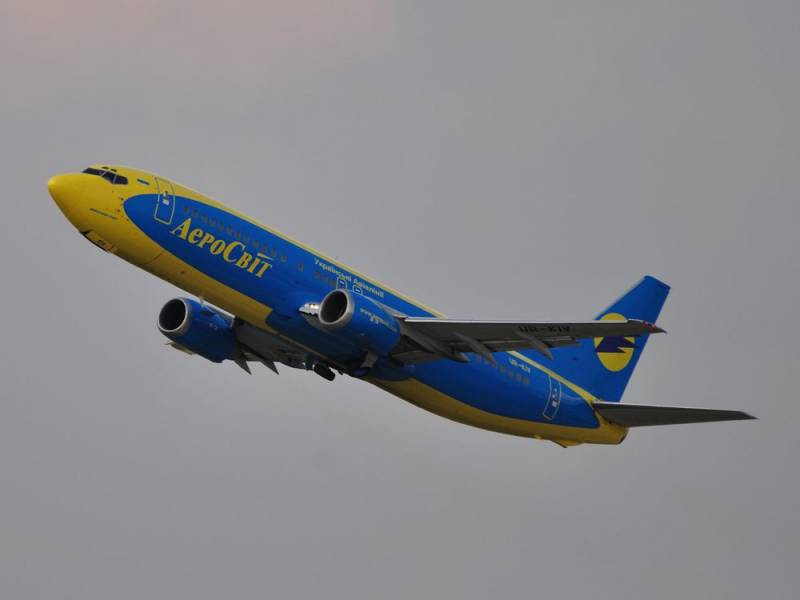 According to Belashko, Ukraine does not expect anything good if in the very near future it does not agree with Russia on the normalization of air traffic. He specified that the abolition of excise taxes on aviation fuel and VAT on domestic flights will not help Ukrainian air carriers and the industry as a whole. Belashko is sure that only the restoration of normal (regular) air links between Ukraine and Russia can correct the current situation. Especially Ukrainian air carriers are concerned about air transit through the territory of Russia.
And here it's hard to disagree with the expert, since flying around half of the continent is really uncomfortable. But Moscow warned Kiev about this back in 2015.
Belashko emphasized that Ukrainian air carriers are losing a lot of money, flying around the boundless Russian land territories and water areas. For example, the flight Kiev-Almaty (Kazakhstan) costs $ 10 thousand, and this, apart from the significantly increased flight time, which is very inconvenient. Everything described can lead to the cancellation of flights (closure of destinations), staff reduction, and the deterioration of the logistics and investment climate.
In general, if Ukraine does not begin in the very near future to agree with Russia on the normalization of air traffic, the Ukrainian aviation industry will face a very sad scenario
- summed up Belashko.
We remind you that on September 28, 2019, the new head of the Ministry of Infrastructure of Ukraine Vladislav Krikliy (young "talent" born in 1986) said that "Russia remains an aggressor country." Therefore, it is not necessary to restore air traffic, since "it is dangerous for the Ukrainians."