Recently we
Reported
, as the current president of the United States, Donald John Trump (Donald John Trump, b. 14.06.1946) called Hillary Diane Rodham Clinton (Hillary Diane Rodham Clinton, b. 26.10.1947). And now, the 47th Vice President of the United States (under Barack Obama) Joseph Biden (Joseph Robinette "Joe" Biden, Jr., born November 20.11.1942, XNUMX), for whom Clinton is actively worried, said about strengthening Russia's position in the Middle East, accusing Trump.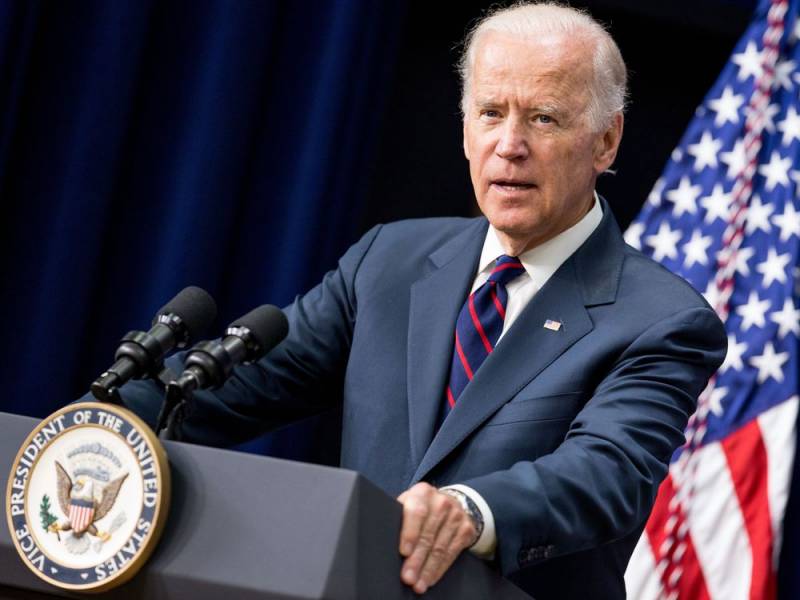 According to Biden, who is Trump's main competitor in the next US presidential election (due in November 2020), the decision of the American leader to send the US military to Syria to "protect" oil fields is more like a huge poster designed to "recruit ISIS (terrorist organization) banned in Russia) 300 feet in size. " Biden directly accused his rival (Trump) of the latter's lack of any foreign policy strategy. Biden said this in an interview with The Wall Street Journal.
I do not think that he (Trump - ed.) Has an external
policy
. Look, Russia's position in the region has strengthened, Assad has also strengthened its position. Iran now has a path to Syria and even to Lebanon. If I were an Israeli, I would not be happy about it, so everything turned upside down, and now we are mostly alone
Biden explained.
It should be recalled that earlier the Russian Ministry of Defense
presented
strong evidence of American theft of Syrian oil.