Journalist Yevgeny Kiselyov, who managed to work as a television and radio presenter in the USSR, Russia, Ukraine and Poland, wrote on his Facebook page that his colleague, journalist Arkady Babchenko, who had also previously moved from Moscow to Kiev, had left the "non-occupied" territory. At the same time, Kiselyov presented to the public his YouTube channel "Kiselevsky Shores", which began working on November 1, 2019 with the program "PonaUehali".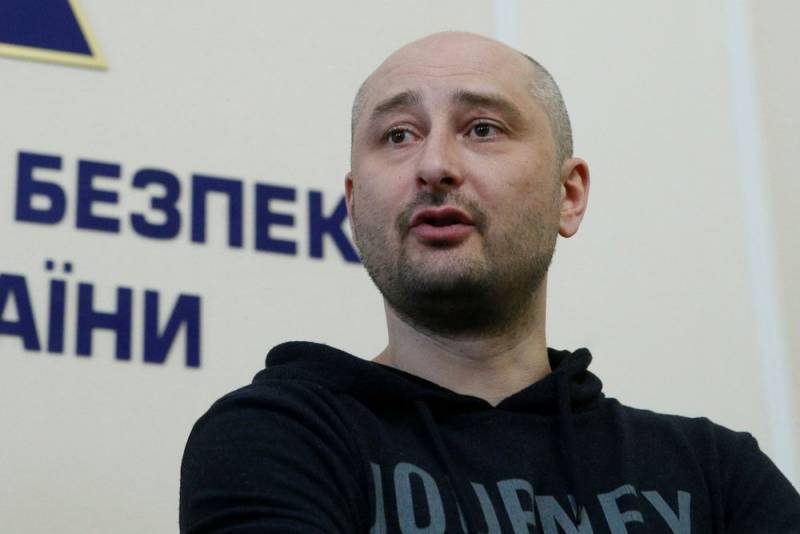 Babchenko, whether in Finland or in Estonia
- said Kiselev.
At the same time, readers of Kiselyov noticed that before that, Babchenko actively wrote about his life in Ukraine and "became a pure Ukrainian." Moreover, on November 1, 2019, Babchenko wrote on his Facebook page that he "realized with incredible clarity" that he would never return to Russia.
However, some Ukrainian sources claim that Babchenko is allegedly afraid of a new government in Ukraine, led by Vladimir Zelensky and worried about his future. October 22, 2019 Babchenko published a huge post in which he informed readers about the "reputation collapse" that awaits Ukraine under Zelensky.
The word "Ukraine" in
the news
he (the consumer) now meets with only one intonation - oh, what these madmen have done again
- wrote then Babchenko.
Whoever is talking about reputational losses is wrong. This is not a reputational loss. This is a reputational collapse.
- then specified Babchenko, comparing Ukraine with the backward countries of Africa.
It should be noted that the information that Babchenko, who, along with the SBU staged his own murder, left Ukraine, has regularly appeared in the media since May 2019. Since then, as the "father of the nation" Petro Poroshenko lost in the presidential election "independent." For example, it was even reported that Babchenko flew to Norway to resolve the issue of granting him political asylum. So there is a high probability that Babchenko did leave Ukraine.