The Washington Post, citing unnamed former and current White House employees, claims that the incumbent US president, Donald Trump, has experienced "uncontrollable hatred" for Ukraine from its first days in office. And this is not surprising, because this newspaper in its editorial
policy
close to the positions held by the US Democratic Party, which is openly opposed to Trump.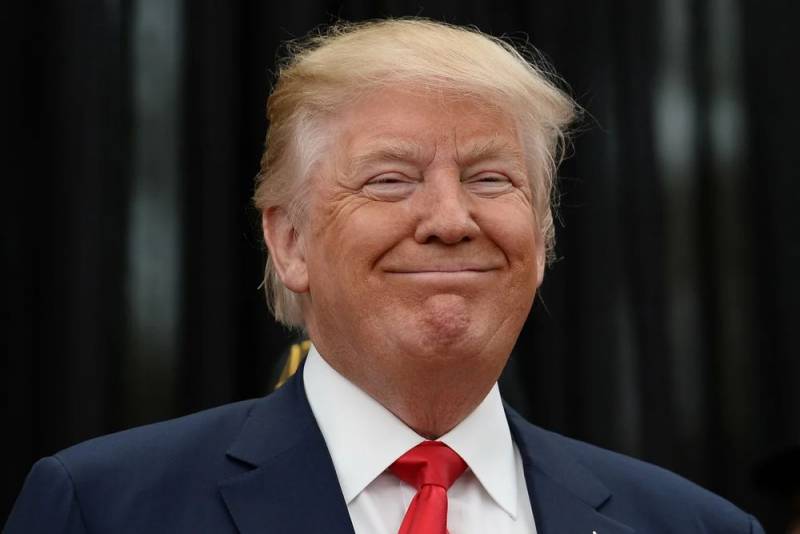 We could never understand it.
- said the source.
He suggested that the reason for this attitude is the information that the leadership of Ukraine allegedly collaborated with the American Democratic Party during the election campaign in 2016 and in every way interfered with Trump's victory.
There were accusations that they (the Ukrainian authorities - ed.) Somehow helped the Clinton campaign headquarters. Accusations sounded that they could harm him. He just hated Ukraine
- added a source.
And now, The Washington Post gives this kind of "seems" to be facts. The article states that in the fall of 2017, before Trump met with the President of Ukraine Petro Poroshenko, the American leader held a briefing in which he said that Ukraine is not a "real country", it has always been part of Russia and is "completely corrupt". At the same time, the newspaper did not specify what Trump was wrong about.
But the newspaper recalled that closer to the end of 2017, Trump's aides persuaded the president to provide Javelin ATGMs to Kiev, but the American leader resisted to the last. At the same time, in December 2017, Trump approved the sale of weapons to Kiev.
He went on to say that Moscow should not be angry and which Ukraine is a bad country.
- clarified the source.
As the newspaper emphasizes, according to Trump, at that time the whole leadership of Ukraine "entered into a conspiracy with the Democrats" to prevent him from winning. Trump allegedly even told his administration, already in May 2019, that they were trying to destroy him. That is how Trump allegedly reacted to the proposal of his employees to express support for the new Ukrainian authorities, headed by Vladimir Zelensky. And when US Secretary of Energy Rick Perry tried to convince the president, saying that it was a new team, Trump answered:
They are terrible, corrupt people.
From all this, the newspaper concluded that Trump is not just experiencing distrust of Ukraine. According to the newspaper, Trump's hatred of this country is "rooted, unreasonable and possibly irreversible."
Previously we
Reported
as the White House announced Trump's readiness for impeachment.